Throwback Thursday: Going for a run
The Houston Marathon takes place this weekend, and temperatures are expected to be in the 30s on race day (brr!)
Need some motivation to brave the arctic blast? Check out this photo from the 1982 Aesculapian Yearbook, courtesy of the Baylor College of Medicine Archives.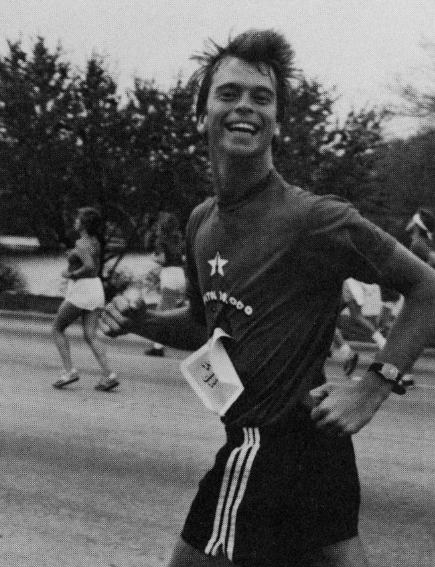 Though we're not sure which marathon this student was participating in, he definitely appears to have a positive attitude that helped propel him to the finish line.
Are you participating in a run this marathon season? Check out these training tips from Baylor Sports Medicine.
-By Nicole Blanton