Throwback Thursday: Yearbook face off
The end of the school year often means saying goodbye to some classmates. Thankfully, things like Facebook and other social media services help keep people in touch with old friends.
But before Facebook, we had yearbooks to look back to. Faces placed alongside mugshots created a permanent record of how people looked that year – but what if you didn't get your yearbook photo taken?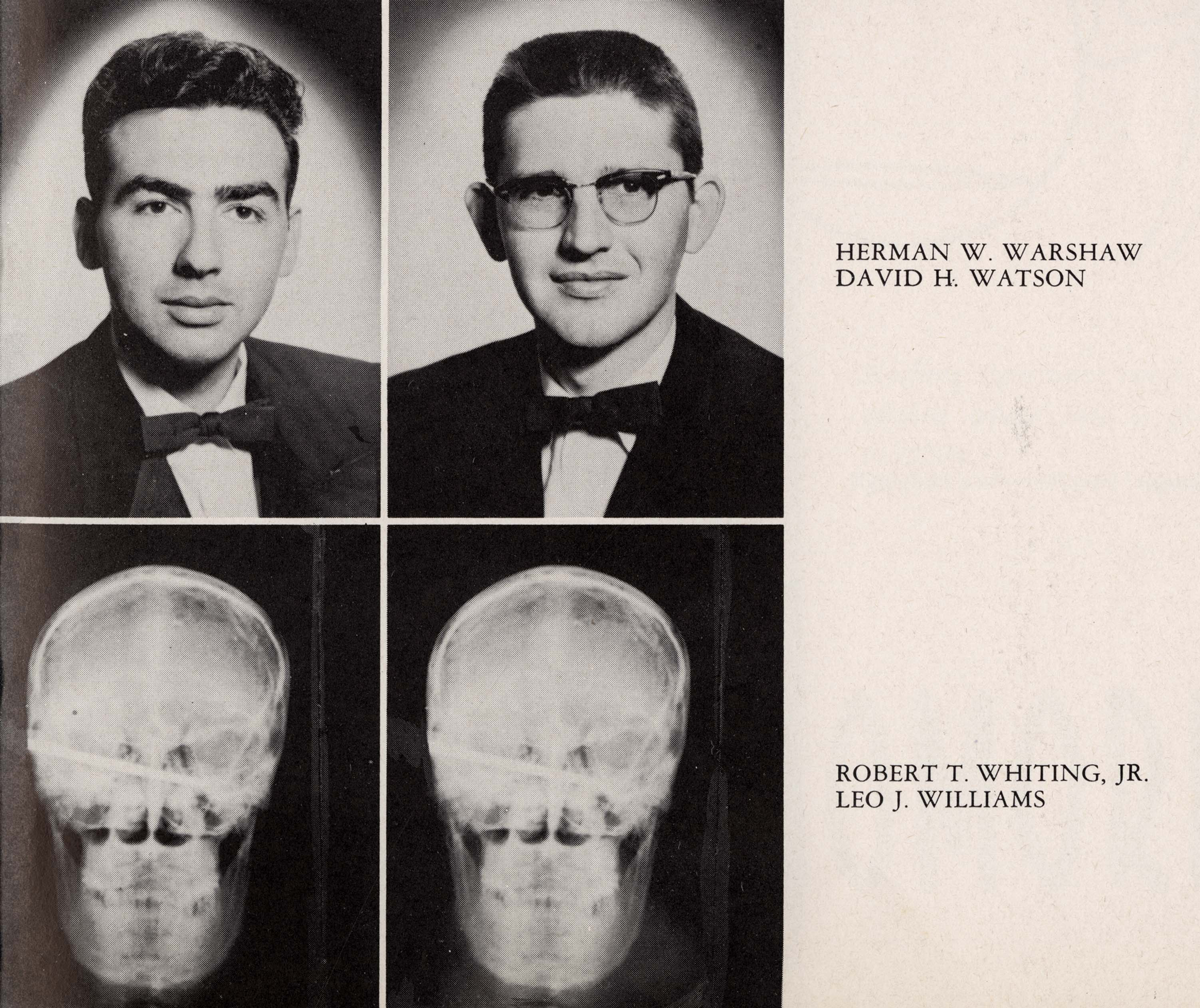 In the 1965 edition of the Aesculapian yearbook, courtesy of the Baylor College of Medicine Archives, these non-photographed students were given a very clever placeholder mugshot in the form of an X-ray.
Hopefully Robert T. Whiting, Jr. and Leo J. Williams had faces to remember.
By Andy Phifer