Removing the stigma of 'Cancer Below the Belt' through art
Cancer is often an uncomfortable disease to discuss. However, there is an added stigma when it comes to major cancers that occur below the belt, including colorectal cancers, cervical cancer and prostate cancer.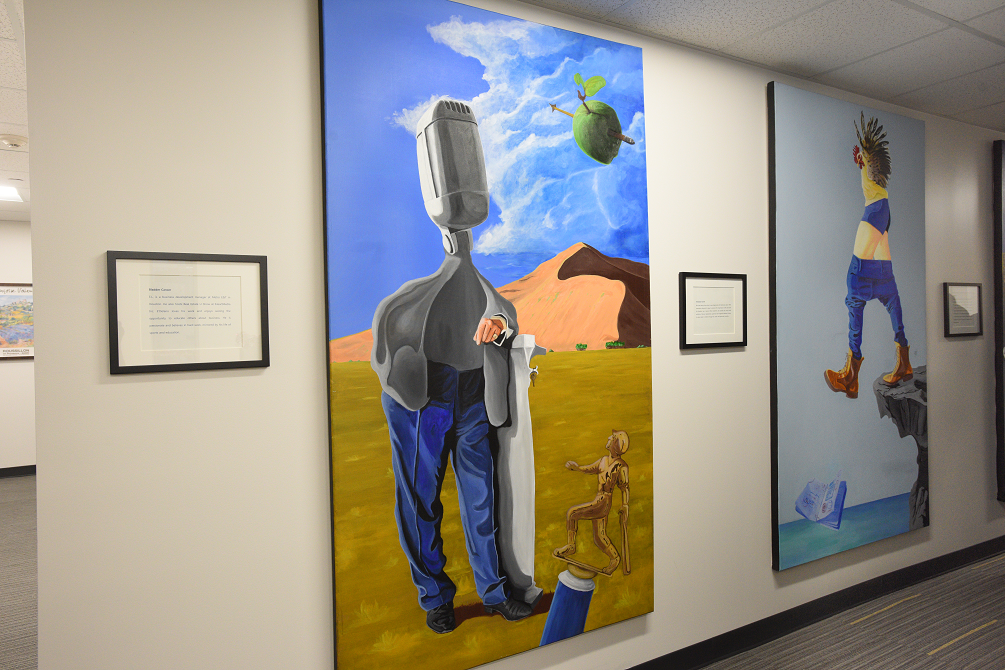 Cancer Below the Belt, an art installment, aims to change this through educational portraits, promoting open discussion, and helping patients find information, emotional support and treatment options.
Melissa Bondy, Ph.D., professor of medicine-epidemiology and population sciences at Baylor College of Medicine, saw the potential educational benefits of the art early on.
"Dr. Bondy, who's been following this project from the beginning, offered to host these pieces at Baylor and we are thrilled it's now the new home for this work," said Kelly Gale Amen, artist and founder of Cancer Below the Belt.
Each of the Cancer Below the Belt portraits features someone who has been willing to represent their particular cancer.
"We often want everything to be pretty, but it's not always that way. We have to talk about the need to get tested and screened. If you feel pain, get it checked," said Amen.
The Section of Epidemiology and Population Sciences recently hosted an open house to premiere the portrait series. The art is permanently displayed in Baylor College of Medicine's Jewish Building, Suite 600D.
See photos from the event below and learn more.
This slideshow requires JavaScript.
-By Nicole Blanton