Throwback Thursday: Fighting Parkinson's disease
For decades, researchers and physicians at Baylor College of Medicine and beyond have been working to find the cause and cure for movement disorders such as Parkinson's disease.
One such physician is Dr. Joseph Jankovic, who founded the Parkinson's Disease Center and Movement Disorders Clinic at Baylor in 1977.
In this 1991 photo from Inside Baylor Medicine, courtesy of the Baylor College of Medicine Archives, Jankovic (right) is seen here reviewing the electrical activity of a muscle tremor with Kenneth Schwartz (left), a then research instructor with the Department of Neurology.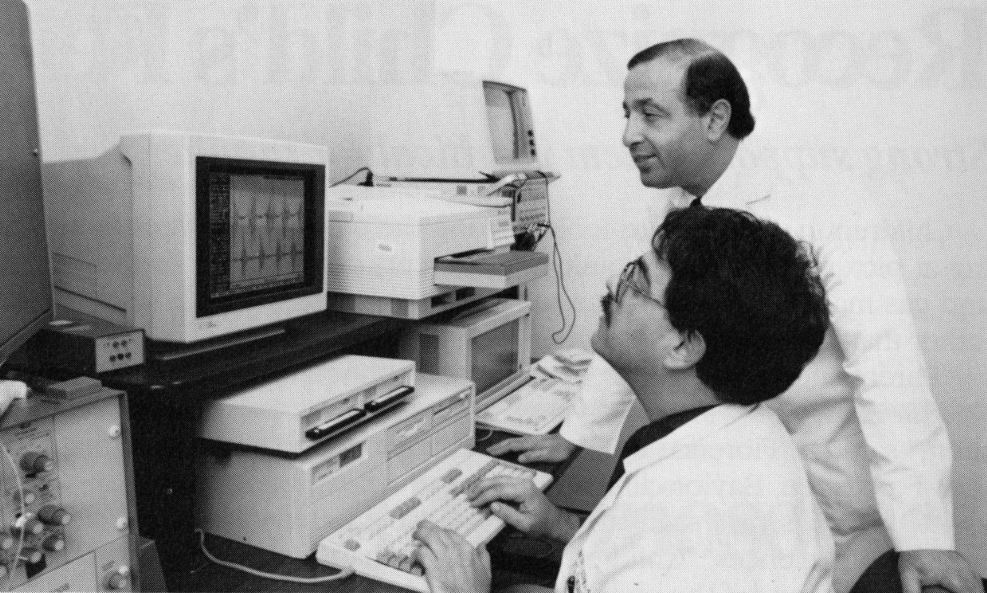 The clinic now receives more than 12,000 patient visits per year and is recognized as a Center of Excellence by the Parkinson's Foundation. Learn more.
-By Nicole Blanton