The unsung service that veterans provide: Disability advocacy
Celebrations this Veterans Day weekend commemorate those who have served in the U.S. armed forces. In addition to thanking veterans for their service, we would like to recognize other important contributions veterans have made on the home front.
Dramatic improvements in prosthetics and wheelchairs stem from the needs of service members injured in conflicts in Vietnam, Iraq, and Afghanistan. For example, the U.S. Department of Veterans Affairs (VA) funds research and development that is advancing wheelchair technology for an improved user experience. Such innovations in assistive technologies provide people with disabilities mobility and independence in carrying out their everyday activities.
Another area where efforts for veterans are at the forefront of innovation is telehealth. The recent Anywhere to Anywhere VA Health Care Initiative allows VA healthcare providers to practice telehealth in different states without a state-specific practice license. People with disabilities experience transportation barriers that affect access to healthcare in their local area. Traveling by car, train, or plane to a different state to see a specialist poses additional challenges.
Allowing all individuals with disabilities to receive care from specialists in another state could be instrumental. Just as assistive technology, prosthetics and wheelchairs have impacted the broader public, perhaps the Anywhere to Anywhere VA Health Care Initiative will serve as a model for telehealth.
In a similar vein, veteran activism has contributed to the disability rights movement. Groups such as the Paralyzed Veterans of America (PVA) advocate for recognition of the civil rights of all people with disabilities. In the 1980s, PVA and other groups recognized the need for a broad law that addressed the built environment, employment, telecommunications, transportation, and public accommodations (including hospitals and clinics). Their collective efforts resulted in successful passage of the Americans with Disabilities Act of 1990 (ADA).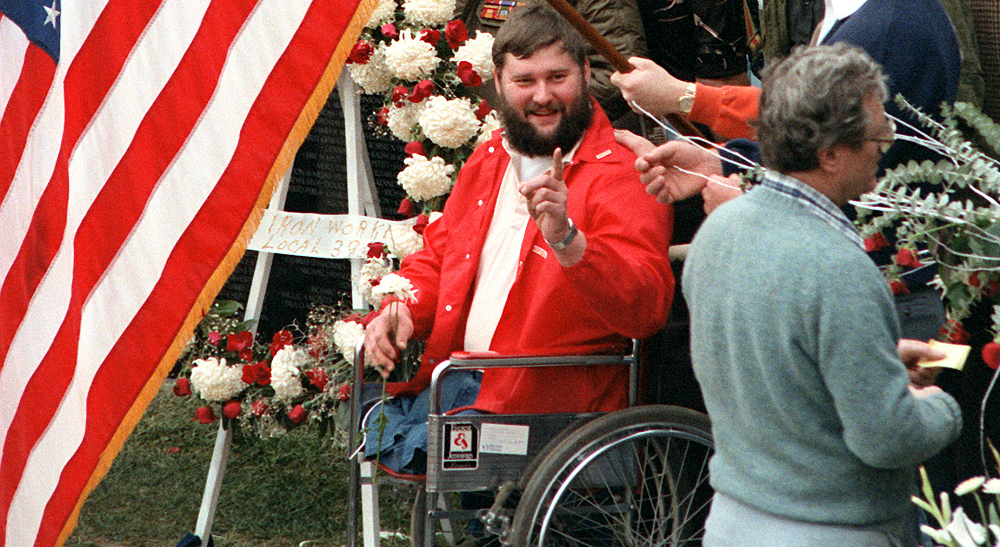 This important advocacy work continues. Earlier this year, the PVA raised the alarm about the ADA Education and Reform Act, which sought to "reform" the ADA by weakening its requirements. Of note, Sen. Tammy Duckworth, a veteran with a disability, pointed out the bill's defects, and has worked to block its passage by the Senate (it succeeded in passing the House).
More recently, PVA sued the U.S. Department of Transportation for not establishing rules on accessible restrooms on single-aisle flights. Also, PVA influenced protections included in the recent passage of the Federal Aviation Administration Reauthorization Act of 2018, which details a 'bill of rights' for people with disabilities.
As Sen. Duckworth wrote, even those of us who do not currently have disabilities may sooner or later find ourselves in need of accessible options. The U.S. Census reports that 40.7 million individuals have a disability, and as the baby boomers age, the number of people with disabilities is likely to increase since disability is more common among older adults.
So whether you are young or old, a veteran or not, our hope is that as you honor our veterans this weekend, you also appreciate that when veterans speed the development of new technologies and advocate for the rights of people with disabilities, they are doing a service for us all.
-By Angela G. Villanueva and Mary A. Majumder in the Center for Medical Ethics and Health Policy at Baylor College of Medicine