Grace under fire: Fighting breast cancer with courage, community support
When Marion Gordey was diagnosed with invasive carcinoma lobular breast cancer in January 2018, she was determined to receive the best care possible. But Marion encountered obstacles in accessing care when her first choice hospital rejected her insurance. At the encouragement of friends, Marion turned to Baylor College of Medicine.
"I was apprehensive. I wasn't as familiar with Baylor, and had always thought that there was only one place for cancer care in Houston," said Gordey.
The moment Dr. Julie Nangia walked into Gordey's clinic room, two weeks after making the initial call to set up an appointment, Gordey felt she was in the right place.
"I immediately noticed we were wearing the exact same earrings. I thought, this is really meant to be," she said. "And from that moment on, I've experienced nothing but absolutely exceptional care in every aspect."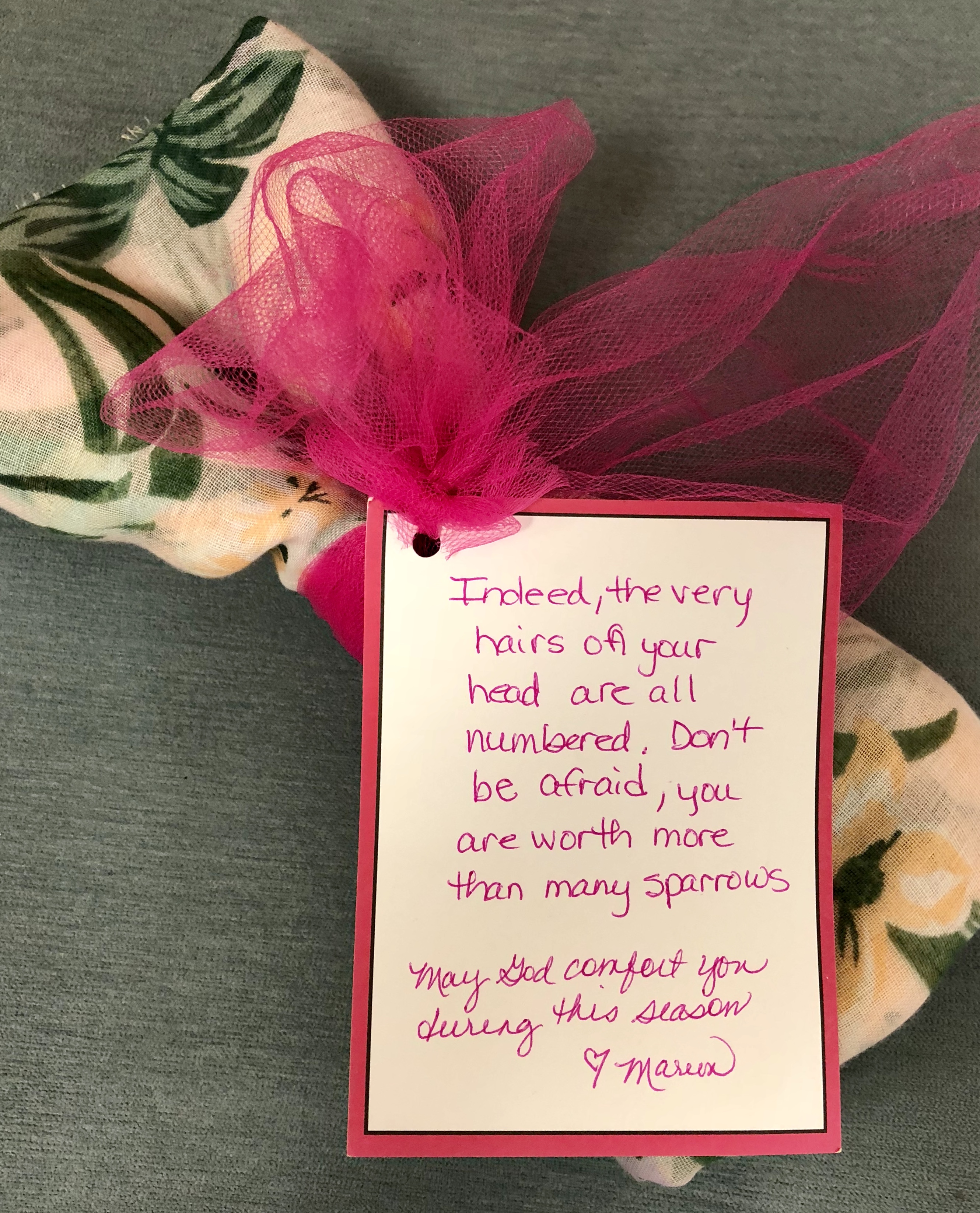 Nangia started Marion on a weekly chemotherapy regimen that same January. Now undergoing radiation, her treatment will span 15 months total, into April of 2019.
"Marion embodies grace under fire. Even when she was not feeling well or having side effects from her therapy, she had a smile on her face," said Nangia, who is an assistant professor in the Dan L Duncan Comprehensive Cancer Center at Baylor. "She has also had a pathologic complete response, meaning after chemotherapy at the time of surgery, there was no cancer remaining. I'm certain her positive attitude has played a role in her treatment success thus far."
Gordey heard about some of the side effects that come with chemotherapy, and Nangia made sure she was prepared to experience all –or none –of them.
"When she told me I would start losing hair within a week or so, I didn't believe her. I had so much of it! But sure enough, it started falling out exactly when she said it would," Gordey said. "I also went through some of the lesser-known side effects, like losing toenails and developing blisters on my eyes. None of these have been pleasant, of course, but because Dr. Nangia took the time to walk me through every possibility, I at least felt prepared to face them."
Throughout her breast cancer journey, Gordey has found support in her hometown of Angleton, Texas, and donates scarves to others going through treatment. She was given the nickname of "scarf lady" from clinic staff.
"My church community has been amazing, and a different friend comes with me to my infusion appointments each time. I've gained so many new experiences through this, and I think that's important to share."
Gordey is also enrolled in a clinical trial studying blood circulation, a process she knows has significant value for the understanding and treatment of breast cancer. "When Dr. Nangia proposed a clinical trial, I was on board immediately. I'm actually benefiting from a drug that a friend of mine was in a clinical trial for years ago," she said. "The feeling of making a difference in spite of all of negatives that come with treatment is really amazing."
-By Allison Mickey