Throwback Thursday: Fall In
Although fall technically starts this weekend, we Houstonians are still braving the summer heat. So why not take a dip? This photo from the 1990 Aesculapian Yearbook, courtesy of the Baylor College of Medicine Archives, shows students doing just that at the Alkek Fountain in front of Baylor.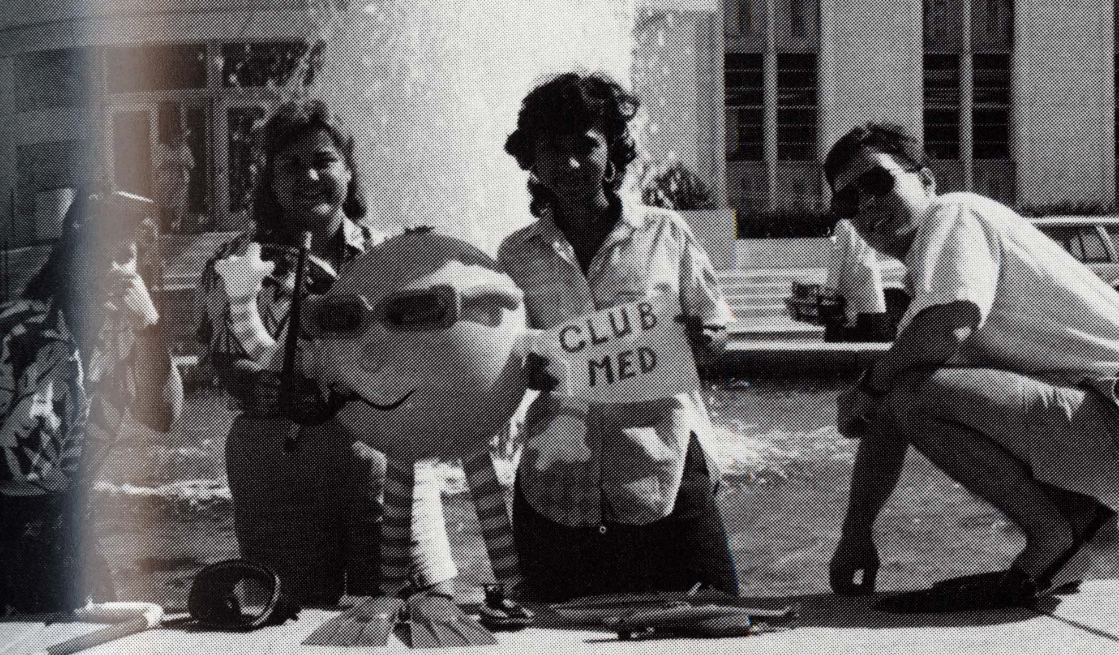 Thirty-six years ago, the Alkek Fountain and entryway was dedicated in honor of Albert Alkek, an avid Baylor supporter and contributor. Do you have memories of spending time at the fountain? Let us know in the comments below!
-By Nicole Blanton