Throwback Thursday: Party like it's 1999
From medical students to residents, we see our fair share of new trainees at Baylor College of Medicine each year. So, in honor of our incoming School of Health Professions students starting next week, we are looking back at our 1999 class of Physician Assistant Program students.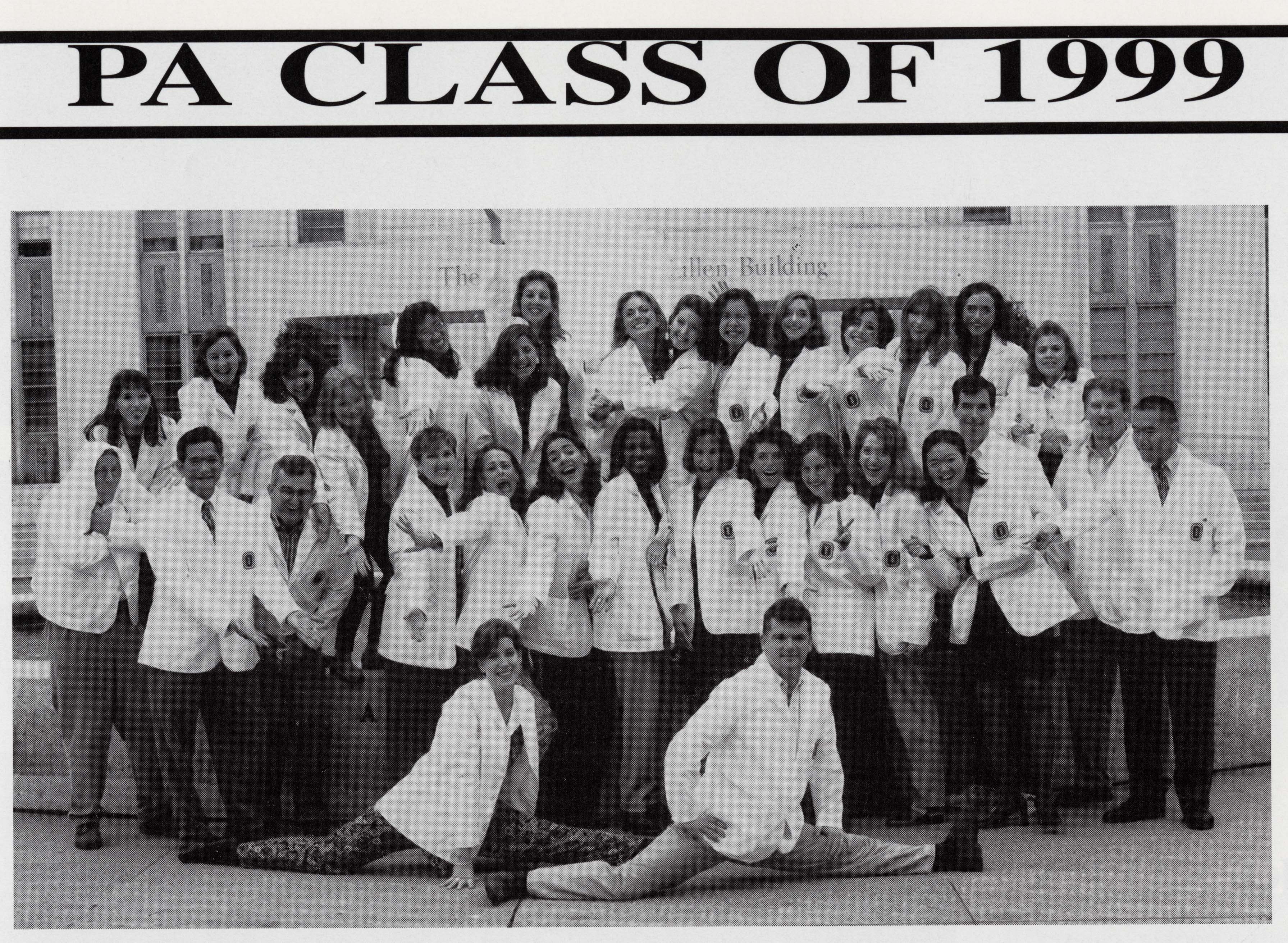 Complete with splits and Broadway-like poses, these students definitely had some 1999 flair in this photo from the Aesculapian Yearbook, courtesy of the Baylor College of Medicine Archives.
See yourself in the photo? Let us know on Facebook, Twitter, or Instagram!
-By Nicole Blanton