What does your baby's smile mean to you?
Children don't come with an instruction manual, but thankfully for them, we are hardwired to respond to infants.
During the transition to parenthood, hormonal and neurobiological changes play a critical role in shaping parents' caregiving behaviors toward their young. This occurs even in the absence of a physiological connection, as may be the case for adoptive, foster, and step parents.
While most of this research has focused on maternal effects on children's outcomes, a growing body of research is recognizing the unique and valuable contributions of fathers' interactions in promoting the health, development, and psychosocial wellbeing of their children.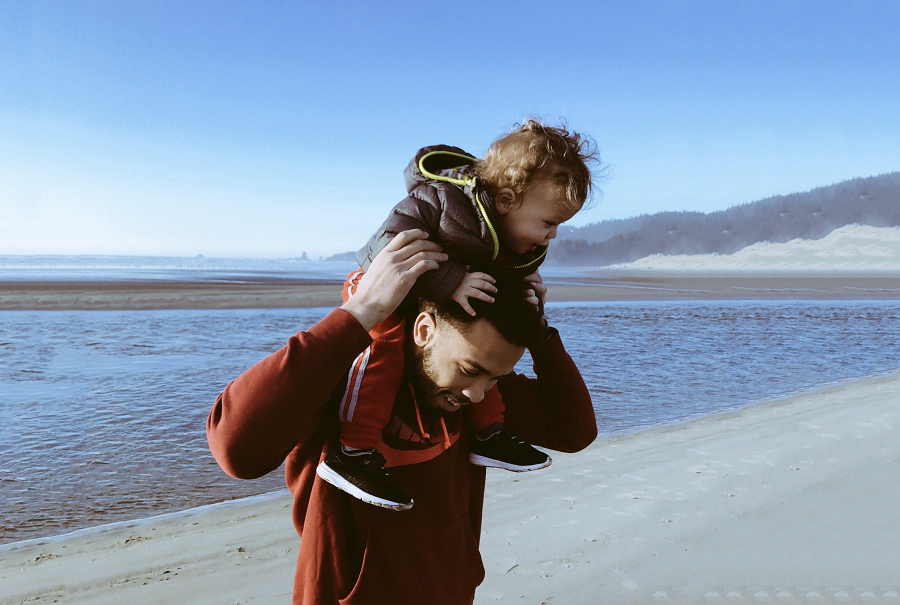 It's probably not surprising to learn that moms and dads have different ways of interacting with their children – mothers tend to be more soothing while fathers tend to initiate more physical and playful interactions.
This is a good thing – research shows that some of these differences between mothers' and fathers' interactions actually facilitate the same result in each: sensitive parenting. Additionally, sensitive father-child interactions during infancy are important for the child's socioemotional and cognitive development.
Fathers can teach us so much more about how parent-child interactions facilitate positive child outcomes. So, in honor of Father's Day this year, we're inviting first-time dads to participate in an NIH-funded study on fathers' brain responses to their babies' expressions.
Dads get to interact with their babies in the name of science and help minimize the knowledge gap in paternal versus maternal influences on child development. And what better Father's Day gift than your baby's smile?
Not a dad? Or your babies aren't babies anymore? No worries – you can still help us when you share this invitation with others.
Learn more about this research opportunity.
 -By Robin P. Kochel, Ph.D., associate professor of pediatrics-psychology and Purva Rajhans, postdoctoral research scholar at Baylor College of Medicine