How the medical community can encourage gun safety
Ninety-six Americans are shot and killed every day. Five years ago, National Gun Violence Awareness Day began to honor one of those lives cut tragically short, but in recent years, it has grown in scope and urgency as headlines about isolated and mass-shooter incidents have become increasingly commonplace.
June 2 will mark this year's National Gun Violence Awareness Day, and individuals and institutions all over the country are hosting and attending local Wear Orange Day events to honor victims and survivors and to raise awareness.
Why orange? In hunting culture, orange is the color traditionally worn in the woods to be seen and stay safe. It is time for the public health epidemic of gun violence to be made similarly visible.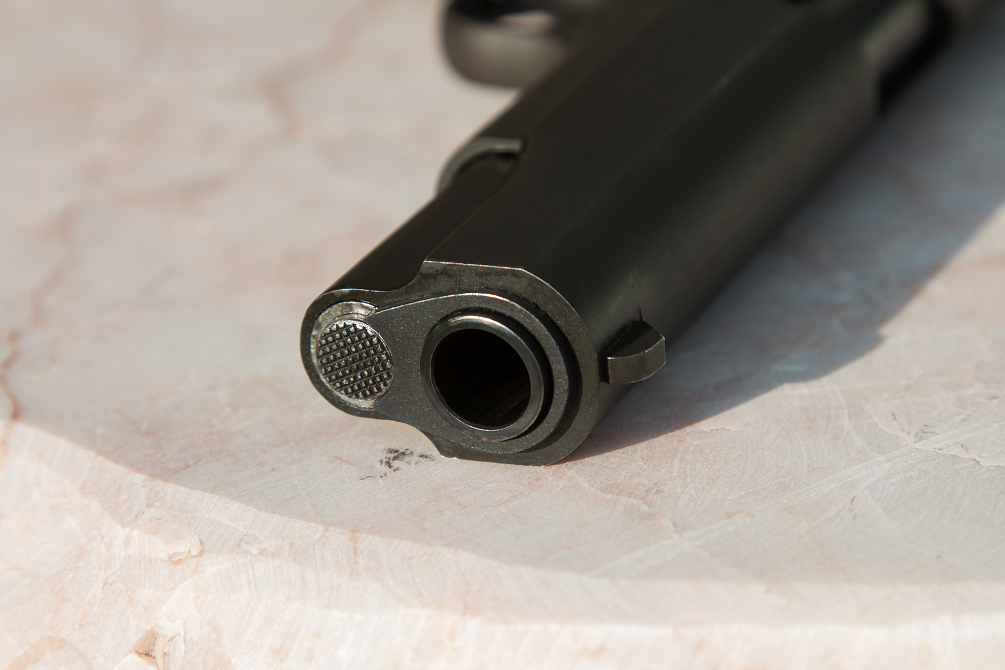 Indeed, the headlines tell us what research clearly demonstrates: Gun violence is a significant public health issue. Though the issue of regulation and Second-Amendment rights can be an exceptionally polarizing subject, those working at the intersection of research and policy ought to view gun violence first and foremost as a public health concern.
What can the medical community do?
As an academic medical center, developing and applying empirical evidence to advance health – including strategies to reduce the toll of gun violence – is core to our institutional missions.
In 2016, there were 37,863 violence-related firearm deaths in the United States. By contrast, there were 3,786 accidental drownings. Without question, researchers and physicians should be asking what we can do to help reduce this preventable loss of life from gun violence.
The issue of gun violence is multi-faceted. There is no single cause of gun violence and consequently no single solution. Reducing the toll will require a series of policy efforts at both the societal and individual level, but the medical community can begin today to normalize a culture of gun safety that will save lives.
Three important precautions
Notably, we can focus on responsible gun storage to reduce access to firearms for unauthorized users. Responsible storage is more than keeping a firearm in the top drawer where the kids can't reach. Research shows that hiding a gun is not the same as securing a gun. Responsible storage includes three precautions: locked, unloaded, and stored separately from ammunition.
Integrating routine screening about responsible gun storage into all primary care appointments, especially in Veteran and pediatric populations, can curb the rate of preventable tragedies from suicides and unintentional shootings by children, and keep guns out of the hands of unauthorized people with questionable histories or motivations.
While more than three people die from gun violence in this country for every unintentional drowning, pediatric exams routinely ask "Does your house have a pool?" as an injury prevention strategy; why are we not consistently asking more about responsible gun storage? Incorporating these discussions can also connect gun-owning parents and other adults with life-saving resources that provide free gun locks, like Project ChildSafe.
While many aspects of gun control and regulation are highly contentious, promoting responsible gun storage practices has broad public support. A 2014 poll of voters' attitudes toward responsible gun storage shows that a majority of all voters support allowing doctors or teachers to educate parents about responsible gun storage at home. The trend holds true when only looking at the data for gun owners as well.
But more than good public policy, appropriate firearm storage is also the law. In Texas, making a firearm accessible to a child is a Class C misdemeanor and can be enhanced to a Class A if the child discharges the firearm and causes death or serious bodily injury to himself or another person. Screening for responsible storage can help individuals come into compliance with the law.
Discussing prevention in clinical settings
"Do you have any unsecured guns in the house?" deserves a place among the standard injury prevention probes that medical professionals use to screen for high-risk behaviors. Between asking about pool ownership and regular use of sunscreen, medical professionals should feel empowered as the vanguard of a gun safety culture.
Comprehensive discussions between doctors and patients about the importance of responsible gun storage in pediatric and primary care settings will help normalize a culture of gun safety and ameliorate the epidemic of gun violence in the United States.
We can start today.
-By Lea Kiefer, M.P.H., health science specialist at the Center for Innovations, Quality, Effectiveness and Safety, Michael E. DeBakey VA Medical Center and Leah Fowler, J.D., health policy program manager in the Center for Medical Ethics and Health Policy at Baylor College of Medicine