What is thoracic outlet syndrome?
Whether we are walking, driving or making our favorite meals, the ability to use our arms without pain may seem like second nature. However, for those who suffer from thoracic outlet syndrome (TOS), these daily tasks can be extremely difficult.
"TOS occurs when the neurovascular structures, blood vessels and nerves that serve the upper extremities of the arm become squeezed or compressed," said Dr. Bryan Burt.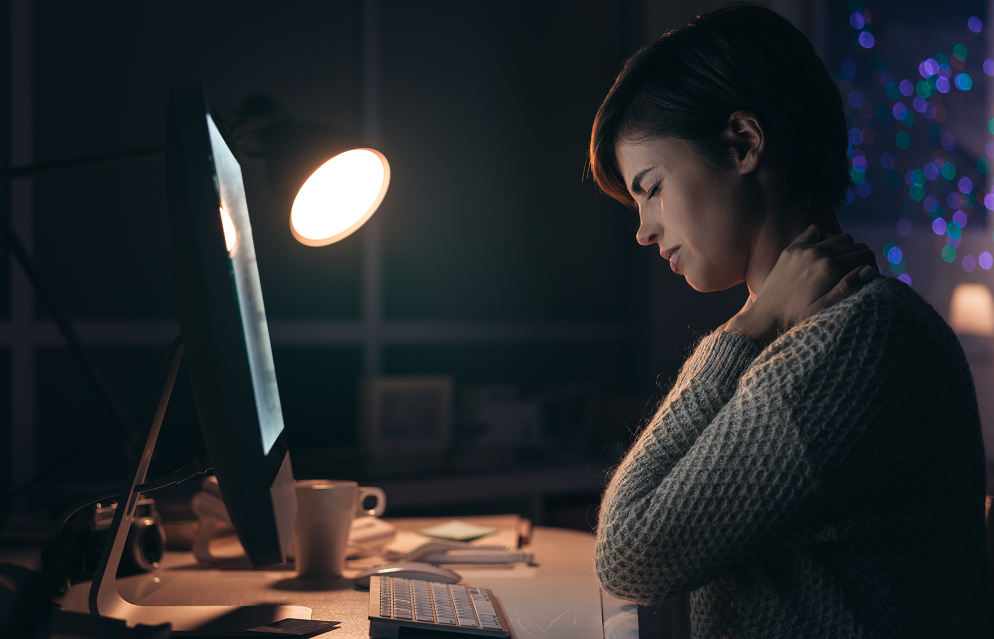 There are three types of TOS:  Neurogenic, arterial and venous.
"About 95 percent of patients diagnosed with TOS have the neurogenic type, which is normally accompanied by pain that is exacerbated by hand-over-head activity."
Neurogenic TOS symptoms, which are non-specific and commonly overlap with other clinical disorders, include:
Neck Pain
Arm pain
Numbness
Arm swelling
Tingling
Common causes of TOS are occupational or sports-related repetitive stress injuries and physical trauma from accidents or whiplash. However, it may be difficult to find the exact cause in some patients.
"One of the most difficult parts about TOS is the diagnosis. There is no definitive test or X-ray – a diagnosis is based upon the patient's presentations and examinations such as the vascular ultrasound. Patients may also undergo a MRI or a nerve study."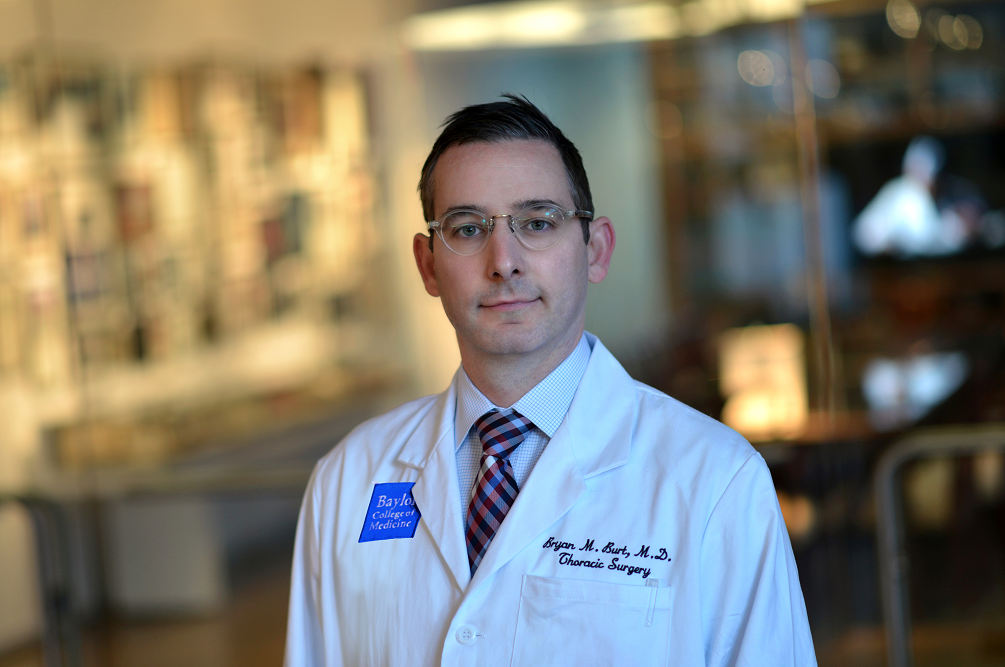 TOS that goes untreated for a number of years may require surgical removal of the first rib and muscles connecting the rib to the neck. Depending on the patient and type of TOS, there are two common surgical approaches: A small incision above the collarbone or a thoracoscopic approach through the chest.
"We almost always begin with physical therapy or a minimally invasive procedure. Those who undergo surgery will typically spend one night in the hospital and be seen in clinic about a week later."
By this time, Burt says most patients notice symptoms starting to resolve.
"Many of these patients are underdiagnosed and go through years of suffering. After the procedure, most are grateful that they are actually able to use their arm again."
Dr. Burt is an associate professor in the Division of Thoracic Surgery at Baylor College of Medicine. Learn more about the Thoracic Surgery Clinic at Baylor.
-By Nicole Blanton