Throwback Thursday: Solving a mystery
With the emergence of popular true crime podcasts like Serial, there seems to be a growing appetite for solving real-life mysteries. This 1984 photo from Baylor Medicine (a predecessor to BCM Family), courtesy of the Baylor College of Medicine Archives, shows the worlds of medicine and mystery colliding.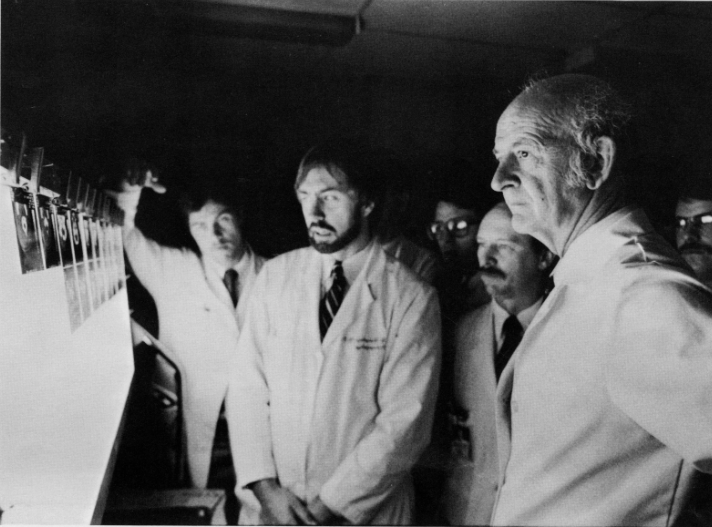 Dr. D.F.N. Harrison, then with the Institute of Laryngology and Otology at the Royal National Throat, Nose, and Ear Hospital in London, is seen here on grand rounds with members of the Department of Otolaryngology at Baylor.
Harrison gave a guest lecture titled "The Princes in the Tower: A Medico-Legal Mystery," which focused on using modern medical techniques to gather anatomical and anthropological clues to the disappearances of  Edward V, King of England and Richard of Shrewsbury, Duke of York.
More cases were presented by Baylor residents and faculty members during the three-day program. Want to learn more? Read the original article.
-By Nicole Blanton