Patient with genetic cholesterol disorder has new outlook after clinical trial
Terry Lim was enjoying her life, traveling and staying active. However, she was living with a silent illness that kept her future in question.
It was only after the development of a new class of drugs, and a clinical trial at Baylor College of Medicine, that she was able to finally control her familial hypercholesterolemia, a genetic disorder resulting in dangerously high cholesterol.
"Basically, nothing I tried worked to lower my cholesterol levels properly. I responded to traditional statins and tried diet and exercise but it wasn't enough. My cholesterol was still dangerously high. I was at a point where I didn't know if I would make it past 40." Lim said.
Diagnosis and denial
It started after a regular doctor's appointment where her physician suggested a lipid panel since she had never had one. The results were concerning.
"My doctor suggested I go on a diet and make an appointment to see a specialist. I tried to eat healthier, but I didn't think I needed to see another doctor. I basically blew him off for the time being."
She eventually did go to a specialist – Dr. Peter Jones. She was then diagnosed with familial hypercholesterolemia, an inherited genetic condition that causes high cholesterol but with none of the typical symptoms that go along with it.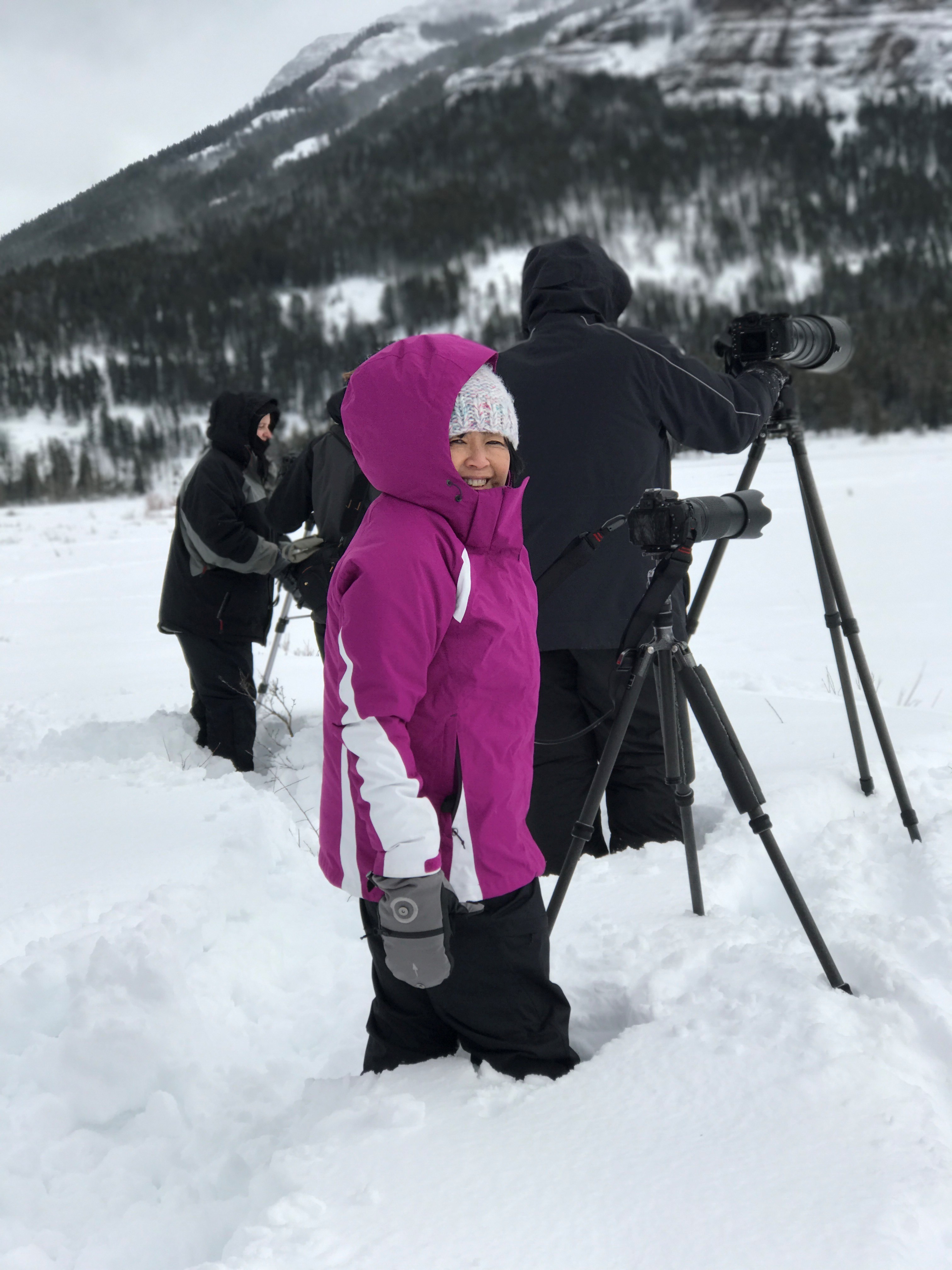 Lim's overall cholesterol levels were between 300 and 400 mg/dL. A healthy reading for total cholesterol is usually less than 200 mg/dL.
She signed up for a study to test a pharmaceutical treatment for her condition, but in 1991 moved overseas with her husband and put her familial hypercholesterolemia in the back of her mind.
"I felt fine. I was scuba diving almost daily, I was always active, and I had been watching what I ate. Overall I felt good," she said. "I have always had a small frame so my weight was never a red flag either."
Wake up call
Familial hypercholesterolemia can be deceptive because for the large majority of people there are no symptoms. Diagnosis can be made through a lipid test and family history information or through genetic testing. That is why doctors say knowing your family history and knowing your numbers (cholesterol and blood pressure levels) is so important.
Lim's parents both had high cholesterol and her father suffered a heart attack, but she wasn't aware of the genetic mutation that she shared with them until her lipid test revealed her dangerously high cholesterol levels.
If unchecked, high cholesterol and blood pressure can lead to cardiovascular disease, heart attack or stroke.
Four years later at the age of 34, and living back in the U.S., Lim woke in the middle of the night with pain in her arm. She didn't think it was a heart attack but her husband insisted they go the emergency room.
Luckily, they made the right decision and Lim was admitted to the hospital and underwent triple bypass surgery. Six years later, she had an artificial heart value replacement surgery due to the damage to her heart.
All the while she was taking statins, the traditional medication for high cholesterol, and restricting her diet. However, they just weren't lowering her cholesterol enough and her health was still at risk.
"It got to the point where I was scared to eat. Since I felt fine, I didn't know what would set me over the edge. I had one doctor tell me even if I only ate lettuce and only drank water, my cholesterol would still be high."
Clinical trial and solutions
Lim considered taking part in clinical trials but her doctor didn't want to risk her being placed on a placebo. In clinical trials, placebos are used to create a control group as a way to compare and measure the effect of the treatment in those who are receiving the medication.
Taking part in trials also meant she would be taken off all other medications, and her doctors said that would be too risky.
Eventually, she joined a clinical trial that was studying the use of a PCSK9 inhibitor, which can be used in addition to statins or on its own. This allowed her to continue taking statins during the trial.
PCSK9 inhibitors work by targeting the protein PCSK9 found in the liver. This protein plays a role in the regulation of the number of LDL receptors, which control the LDL cholesterol levels in the bloodstream. By reducing the amount of PCSK9 in the body, the inhibitors allow for the body to more effectively remove cholesterol.
Statins, on the other hand, work by blocking a compound your liver needs to make cholesterol. Blocking this substance reduces the amount of cholesterol produced in the liver.
It was through this study at Baylor that Lim found a treatment that has finally helped. Dr. Christie Ballantyne was one of the lead investigators at the Baylor site while this study was ongoing.
Ballantyne explained that past studies showed certain families with an inherited form of high cholesterol were found to have a gain-of-function mutation, meaning PCSK9 was overactive, which caused the increased removal of LDL receptors and, in turn, caused higher levels of LDL cholesterol.
The first PCSK9 inhibitor was approved by the FDA in 2015 to be used in addition to diet and maximally tolerated statin therapy for those with familial hypercholesterolemia. Recently, a second PCSK9 inhibitor was approved for the prevention of heart attacks, strokes and coronary revascularizations in adults with established cardiovascular disease.
Balancing act
Lim says her treatment now is a balancing act. She is still taking a statin, but with the addition of PCSK9 inhibitors, her cholesterol levels are now in a healthier range.
"There was certainly an adjustment period but that happens with any type of changes you face in life," she said.
She must still maintain a healthy lifestyle, eat balanced meals and fit in physical activity as much as she can.
"I live on the 18th floor, so I take the stairs regularly. I also love to travel and enjoy the outdoors." Lim recently went on a trip to Yellowstone National Park.
Lim said she doesn't plan on slowing down now that she feels she can make long-term plans.
Learn about current clinical trials related to heart health at Baylor and see more Heart Month resources.