Celebrating Match Day 2023
Ready, set, match! Today, fourth-year medical students at Baylor College of Medicine learned where they will go after graduation for their residency training.
See the results for Match Day 2023: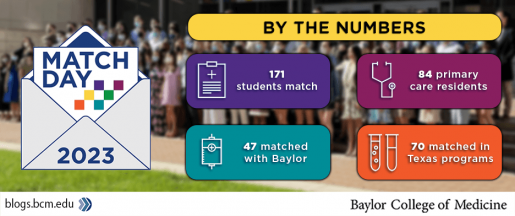 171 medical students matched
84 of the students in today's match are beginning their residencies in the primary care fields of family medicine, pediatrics, internal medicine, medicine/pediatrics, obstetrics and gynecology or emergency medicine. This represents 50 percent of the students participating in the match.
47 students matched with residency programs at Baylor College of Medicine.
70 matched with residency programs in Texas.
See a detailed breakdown of what each student will do below (click to expand).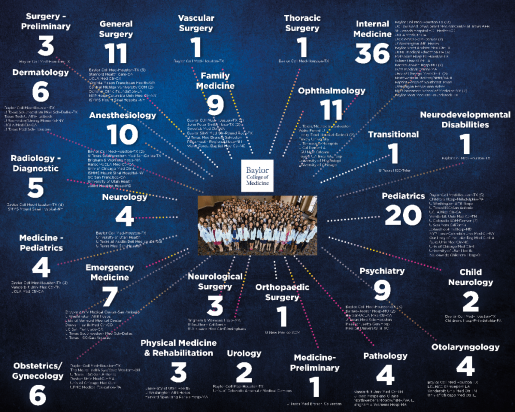 See more from Match Day 2023: