Growing Up Baylor: William Decker, Ph.D.
Imagine studying, training and eventually working at the same institution during the span of your career. A special group of physicians, faculty members, researchers and staff at Baylor College of Medicine have had this unique experience.
William Decker, Ph.D., associate professor of pathology and immunology at Baylor, tells us how training and working at Baylor has impacted his life and career.
Q: Did you always know you wanted to be a scientist?
A: My earliest aspiration as a young child was to be a scientist. I was always interested in the world around me and wanted to better understand how it worked.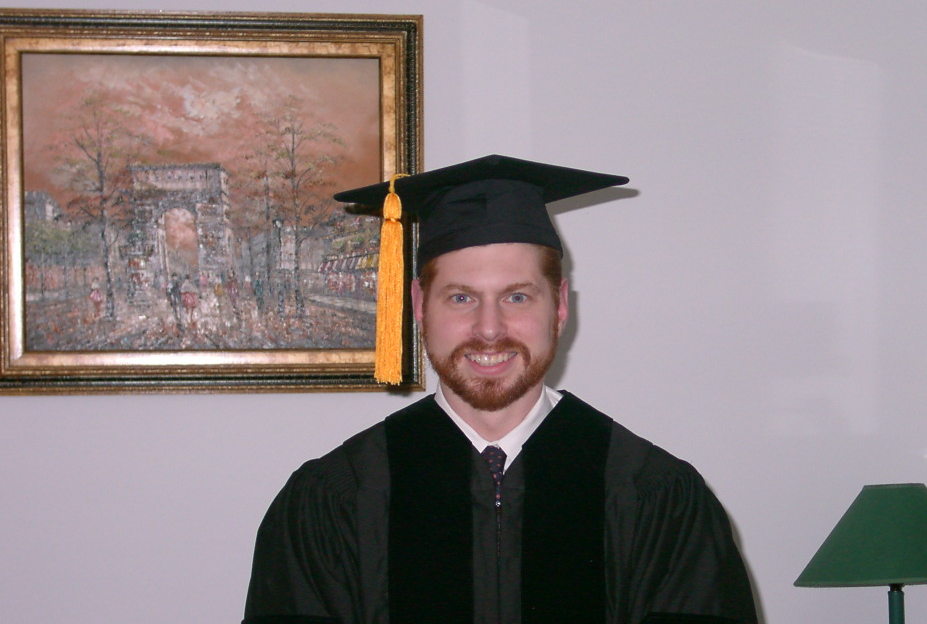 However, when I got a little older, I was seduced by other professional interests. I thought it would be great to be a secret agent, then a surgeon, then a basketball player, then an architect, then a performer. It was only as a much older person that my innate love of science and biology won out, and I finally discarded the other potential career choices that had been distracting me.
When it became clear I was really going to fulfill a childhood aspiration and become a scientist, no one was more surprised than me.
Q: When did your journey with Baylor College of Medicine start?
A: After my mother earned her doctorate in 1972, she received a faculty job offer in Houston. So my father closed his medical practice in New York and we moved to Houston in 1974.
My father found a professional home in the Department of Psychiatry at Baylor and ran the residency program for over 25 years. To this day, both my mother and father still serve as faculty members at Baylor.
In the early 1980's, my sister went to work for Dr. Bob Schwartz in the Department of Molecular and Cellular Biology. I was inspired to apply to Baylor for graduate school in the winter of 1994. The rest, as they say, is history. I was ultimately accepted into the Molecular and Human Genetics graduate program where I would begin my own journey with Baylor.
Q: What is the most valuable lesson you've learned?
A: Everyone, no matter how unimportant he or she might seem at the time, should be treated with respect and dignity. Just take my word for it!
Q: If you could do something differently, what would it be?
A: Nothing. In life we move forward, never backward, and it is pointless to lament what could have been. When I was an eight-year-old art student, my teacher told the class something I found exceptional: There are no mistakes in art, so don't bother to ask for a new piece of paper.
Whatever it is that you did, even if you feel it was a mistake, is now your work. Own it. Incorporate it. Make that "mistake" part of your work. I would argue that this philosophy should apply to every aspect of life. Each "mistake" is really an opportunity.
Q: What advice do you have for a budding scientist or health professional?
A: Keep it real. If you don't absolutely love what you're doing and have a deep passion and curiosity for biology, you've probably chosen the wrong career and should graciously transition. The personal rewards and accolades that one gets from science at the back end of the career likely won't materialize if the passion for discovery at the front end wasn't genuine.
Q: How has sticking with Baylor programs and ultimately becoming a faculty member impacted your life and career?
A: Baylor is one of the best institutions in the United States, if not the world, to receive basic training and instruction. The years of my degree training corresponded almost precisely with the years that the human genome sequencing initiative was ramping up and, ultimately, delivering to the world the very first complete sequence of a human genome. And of course, Baylor's Human Genome Sequencing Center was ground zero for that initiative.
The passion I had ultimately convinced the people who would hire me back as faculty that I deserved a shot. Now that I'm here, I can't imagine leaving. I know my parents are thrilled that I've chosen to make a career here, just as I would be thrilled if one of my children chose to follow in my footsteps one day.
Additional Resources
Read more from the Growing Up Baylor series.
Learn more about the Graduate Program in Molecular and Human Genetics at Baylor.