Throwback Thursday: Stargazing
The world is abuzz with the announcement of this year's Academy Awards nominees, and we're looking back on one past Oscar winner seen in this photo from the 2000 Aesculapian yearbook, courtesy of the Baylor College of Medicine Archives.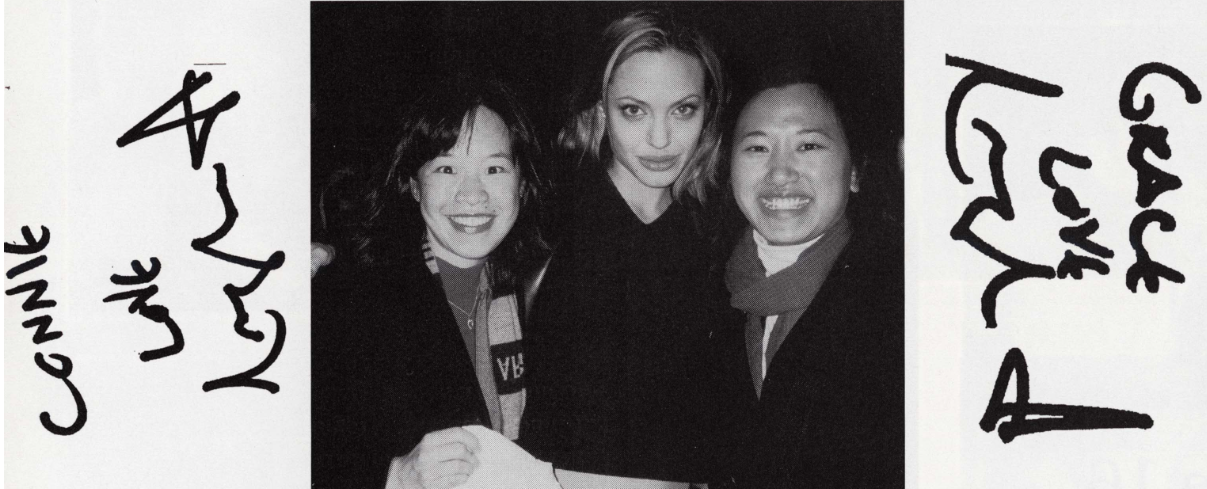 Baylor students Connie and Grace gleefully pose with actress Angelina Jolie, who also signed autographs for both ladies. Coincidentally, 2000 was the year Jolie won an Academy Award for her role in Girl, Interrupted.
Do you remember the day you met one of your favorite celebrities? Share your story with us on Facebook or Twitter.
-By Nicole Blanton