Immunotherapy treatment gives lung cancer patient second chance
A few years ago, Katherine Dill was leading a full life with her two children in Texas when she noticed something different about her face.
"I was having facial swelling, which I thought was just allergies," Dill said. "I went to my doctor who wanted me to have a chest X-ray, but I kept putting it off. My swelling got worse and worse and a family member said to me, "This is enough. You need to go to the emergency room."
In 2015, Dill was admitted to the hospital, and a series of scans were performed to determine the cause of her swelling.
"The doctor told me I had a large, cancerous mass in my chest. I was then told I had 30 to 90 days to live. It was a horrible place to be, but I just knew that was not the right prognosis."
Dill began radiation treatment immediately after her diagnosis. After 13 rounds of chemotherapy and 35 rounds of radiation, Dill decided to pursue other treatment options.
"I couldn't get a straight answer as to what was wrong with me. I began searching for a surgeon and found one in New York, who told me I was inoperable," she said.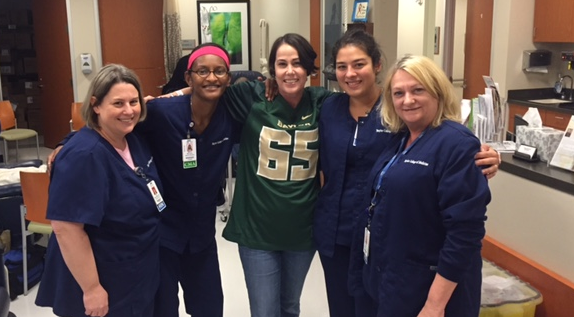 While checking her mailbox one day, Dill found a flyer about the Lung Institute at Baylor College of Medicine. She decided to visit with Dr. David Sugarbaker to find more information about her condition and prognosis.
"I learned more about my condition in 15 minutes with Dr. Sugarbaker than I did throughout all of my previous treatment," she said. "He showed me right where my tumor was and ran new scans, MRIs and a biopsy."
Sugarbaker confirmed that Dill's cancer was inoperable, and referred her to Dr. Jun Zhang, who specializes in thoracic oncology and immunotherapy treatments.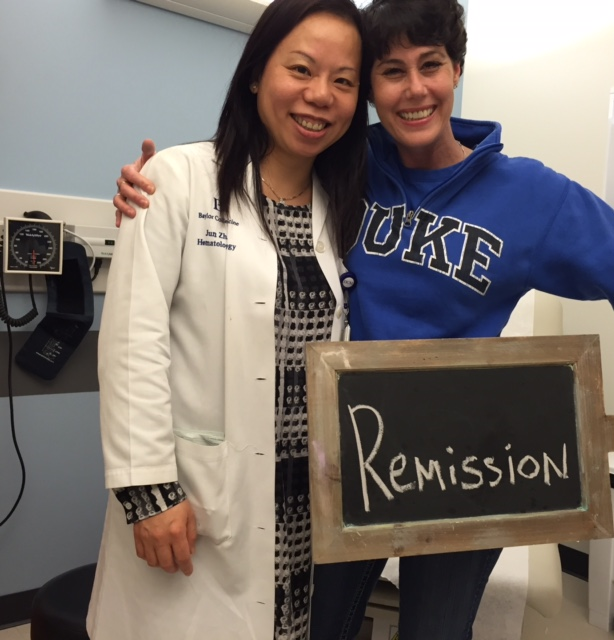 "I had no idea what immunotherapy was at the time. Dr. Zhang explained to me that immunotherapy essentially takes the mask off cancer cells, which enables your immune system to recognize cancer and attack it. It's not nearly as toxic as chemotherapy."
Dill began nivolumab treatments in August 2015. She had scans performed a few months later, which showed her cancer was in remission.
September 2017 marked one year since Dill had cancer treatment of any kind, and she has been in remission for over two years. While she still gets nervous on scan days, she says her life is mostly back to normal.
"My life is busy. I work and my oldest daughter is a senior in high school. I'm very active. It's a vast difference from two years ago."
Dill is looking forward to sharing her story at the Cancer Research Institute's Immunotherapy Patient Summit on Jan. 27, hosted by the Dan L Duncan Comprehensive Cancer Center at Baylor.
"I am blessed to have a second chance." she said. "Immunotherapy is having a huge impact on the cancer treatment world. There are many new cancer treatments geared towards the immune system for different types of cancer."
"I can't say enough good things about Dr. Zhang. She is always up front with me when it comes to treatment, but she's very compassionate as well. She is my team leader and Baylor is my home team."
-By Nicole Blanton