Intimate partner violence: A persistent post-disaster threat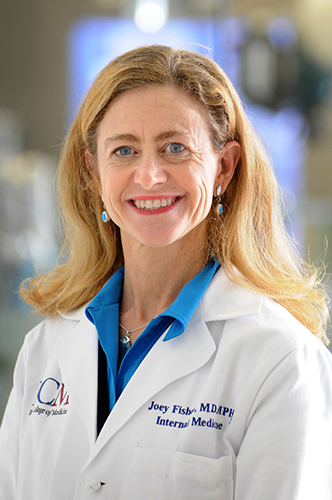 In March 2017, a prominent surgeon in Houston was allegedly killed by her husband. In the search to discover if this event was an anomaly, our colleague Dianne Kraft, Ph.D, assistant dean for diversity at Texas A&M College of Medicine, searched the scientific and "gray" literature and found over 30 cases of physicians killed by their partners.
The CDC reports that 1 in 4 women and 1 in 11 men in the U.S. experience intimate partner violence (IPV) during their lives. IPV includes actual or threatened physical, sexual, psychological, emotional, or stalking abuse by a current or former intimate partner. In 2016, the Texas Council on Family Violence reported 146 Texas women were murdered by their current or former partner with two thirds of perpetrators using a firearm. Are these deaths preventable?
Many survivors of IPV present to the healthcare system long before they are a "trauma case."  IPV contributes to excess risk for mental and physical health consequences including depression, anxiety, PTSD, chronic pain, and pregnancy-related complications. As a healthcare team, we have a professional obligation to aid our patients who are experiencing partner violence.
Not only does the U.S. Preventive Services Task Force recommend that clinicians screen women between the ages of 14 and 46 years for IPV, but it makes good clinical sense to identify social determinants of health that may be adversely impacting patients' lives.
For example, a patient visited the orthopedic, neurology, rheumatology, primary care, and physical medicine and rehabilitation clinics for neck and back pain that was ultimately found to be due to ongoing physical abuse by her boyfriend – including grabbing her neck, pushing her against a wall, and shaking her vigorously. In the wake of natural disasters such as Hurricane Harvey, stress is high and IPV may be exacerbated.
Healthcare professionals can choose from a number of accurate screening tools when inquiring about abuse. Most tools incorporate questions about physical abuse (Have you been hit by your partner?) and psychological abuse (Has your partner threatened to hurt you?).  The R3 app  is a free tool that health professionals can use to assist with screening and accessing further information.
When a patient, friend or colleague discloses abuse, health professionals can provide trauma-informed care through simply responding non-judgmentally, acknowledging injustice, and facilitating access to resources.
The National Domestic Violence Hotline at 1-800-799-SAFE (7233) is staffed by experts who can offer victims crisis counseling, safety planning, and referrals to local IPV organizations.  While almost a quarter of the IPV service agencies in Texas were negatively affected by Hurricane Harvey, the Texas Council on Family Violence,  Houston-area IPV organizations dedicated to the prevention and support of IPV survivors, and legal advocacy and batterer intervention programs are diligently working to meet the needs of IPV survivors.
Mikiba Morehead, title IX coordinator at Baylor College of Medicine, has spearheaded widespread training to help the Baylor community respond to sexual and domestic violence. As health professionals, we are not immune to experiencing domestic and sexual violence and Baylor offers resources for support and education.
Futures Without Violence has developed a website to create partnerships between domestic violence advocates and healthcare providers to support survivors' health.
Additional Resources
See services offered by the Baylor Psychiatry Clinic.
Learn more about local IPV/domestic violence services at:
-By Joslyn Fisher, M.D., M.P.H., associate professor of medicine and Ruth Bush, M.D., J.D., M.P.H, professor in the Department of Medicine at Baylor