Loss spurs genetic testing, early breast cancer diagnosis and treatment
The day Sharon Shapiro's daughter delivered her baby was nothing short of a miracle. What had been a relatively standard pregnancy for her daughter had become complicated when she was initially diagnosed with gestational diabetes and additional ultrasounds revealed that the baby had abnormalities impairing her brain stem, urinary tract, and reproductive organs.
Faced with a heartbreaking prognosis for the baby, Sharon and her family felt blessed to have spent five days with their granddaughter before she passed away.  Shortly after, the family ordered genetic testing at Baylor College of Medicine to determine what was behind the baby's fatal condition.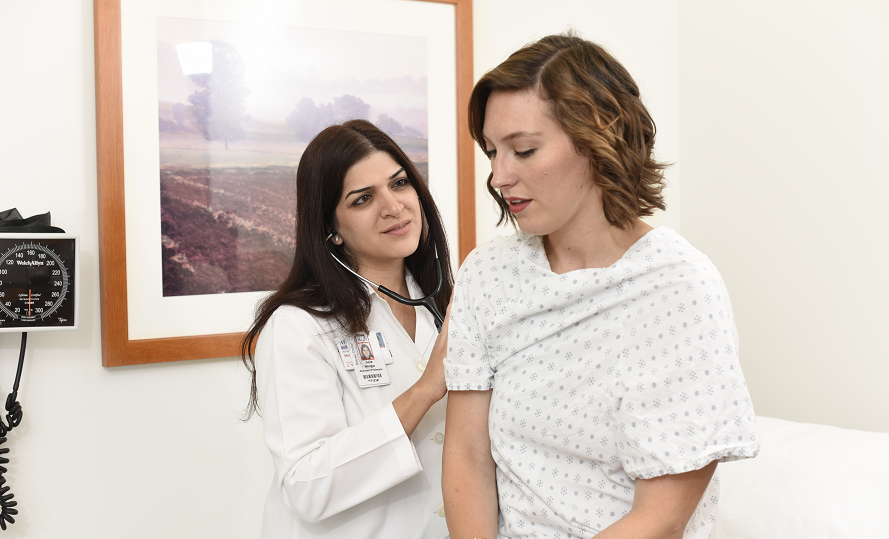 The diagnosis revealed two copies of BRCA2, a genetic mutation commonly associated with breast cancer. Shapiro's daughter and son-in-law went through genetic testing, finding that they were both carriers of the BRCA2 mutation, a very rare coincidence. Both had passed the mutation on to their daughter.
Shapiro also decided to have genetic testing done to determine if the mutation was being passed down through her family tree. Her test came back BRCA2 positive.
Shapiro was referred to Dr. Julie Nangia, assistant professor of medicine and oncologist in the Lester and Sue Smith Breast Center, part of the Dan L Duncan Comprehensive Cancer Center at Baylor. Nangia ordered a mammogram and MRI to screen for breast cancer. Shapiro's MRI revealed a small mass that Nangia felt required a biopsy.
"What we thought was just a small tumor in Sharon's breast turned out to be a highly aggressive 4.5 centimeter tumor," said Nangia.
Nangia says the biopsy detected the growth early and likely saved Sharon's life.
"I was blown away. This tumor had gone undetected through self-exams, mammograms, and physician exams," said Shapiro.
Shapiro began her chemotherapy treatment immediately and eventually underwent a double mastectomy, which showed the cancer was completely gone.
"As difficult as it was to lose a granddaughter, she truly saved my life. She told us more about our family than we ever could have imagined, and she is to thank for inspiring our family to be more proactive about our health and cancer risk," said Shapiro.
Additional Resources
Read about same-day diagnostic screening at the Smith Breast Clinic.
Learn more about breast cancer risk factors, treatments and more.
-By Allison Mickey