Throwback Thursday: Can You Hear Me Now?
If you find yourself hard of hearing, a trip to an audiologist might be in order. If you're a busy student, however, you might try to come up with a homemade fix for your problem.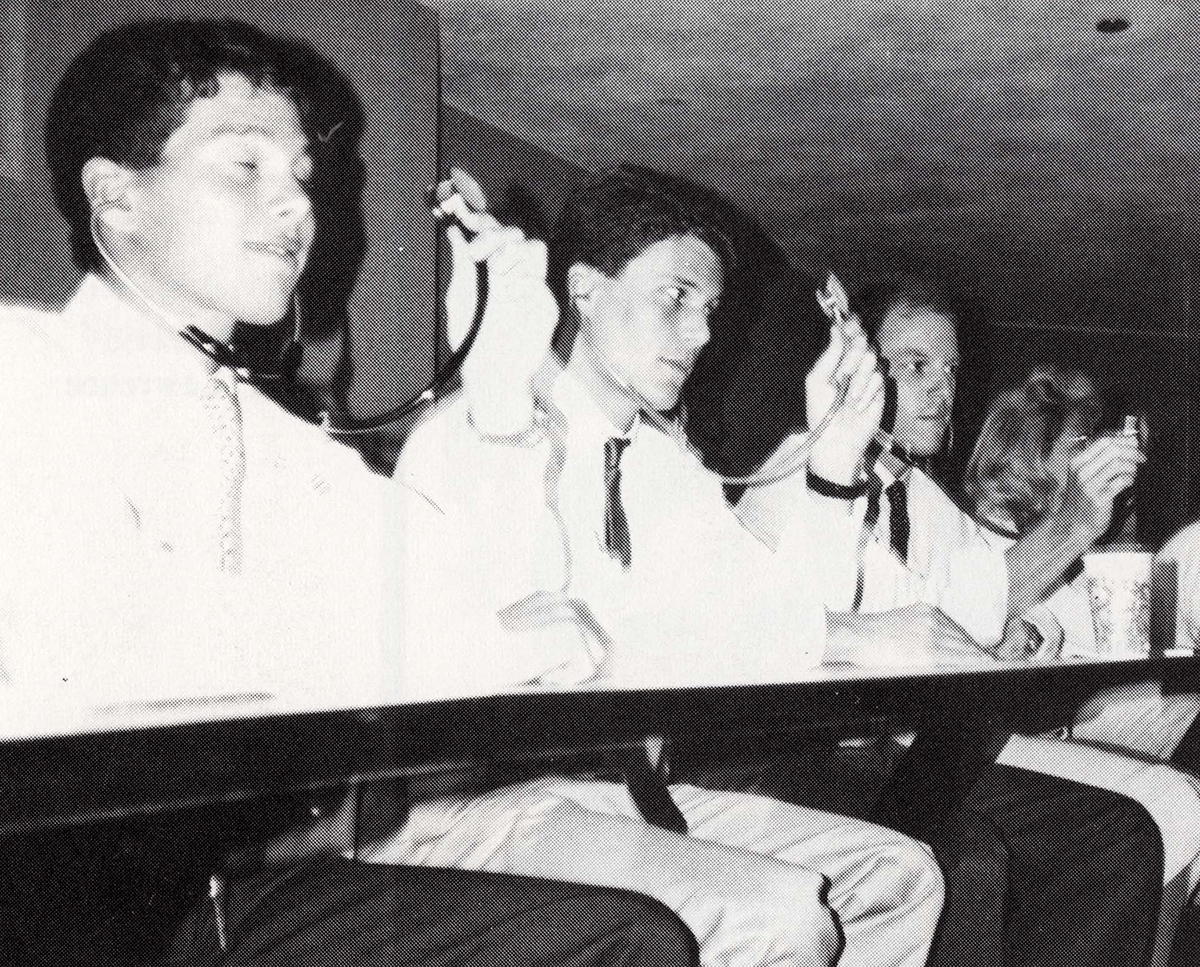 In this 1989 photo from the Aesculapian yearbook, courtesy of the Baylor College of Medicine Archives, some young medical students try to use their stethoscopes to more clearly hear whatever is going on in front of their classroom.
Maybe don't sit in the back row next time.
– By Andy Phifer