Throwback Thursday: Baby Baylor
Visiting the Houston Zoo soon? Pay a visit to the McNair Asian Elephant Habitat and wish Baylor the Elephant a happy seventh birthday!
In 2009, zoo veterinarians and Baylor College of Medicine scientists began a project with the goal of eliminating disease caused by Elephant Endotheliotropic Herpes Virus (EEHV), which can be highly fatal to Asian elephants, both in captivity and in the wild.
Two baby elephants, Baylor and Tupelo, were named in honor of the collaboration and are currently growing up at the Houston Zoo. Check out this photo of Baylor the Elephant, shortly after his birth on May 4, 2010.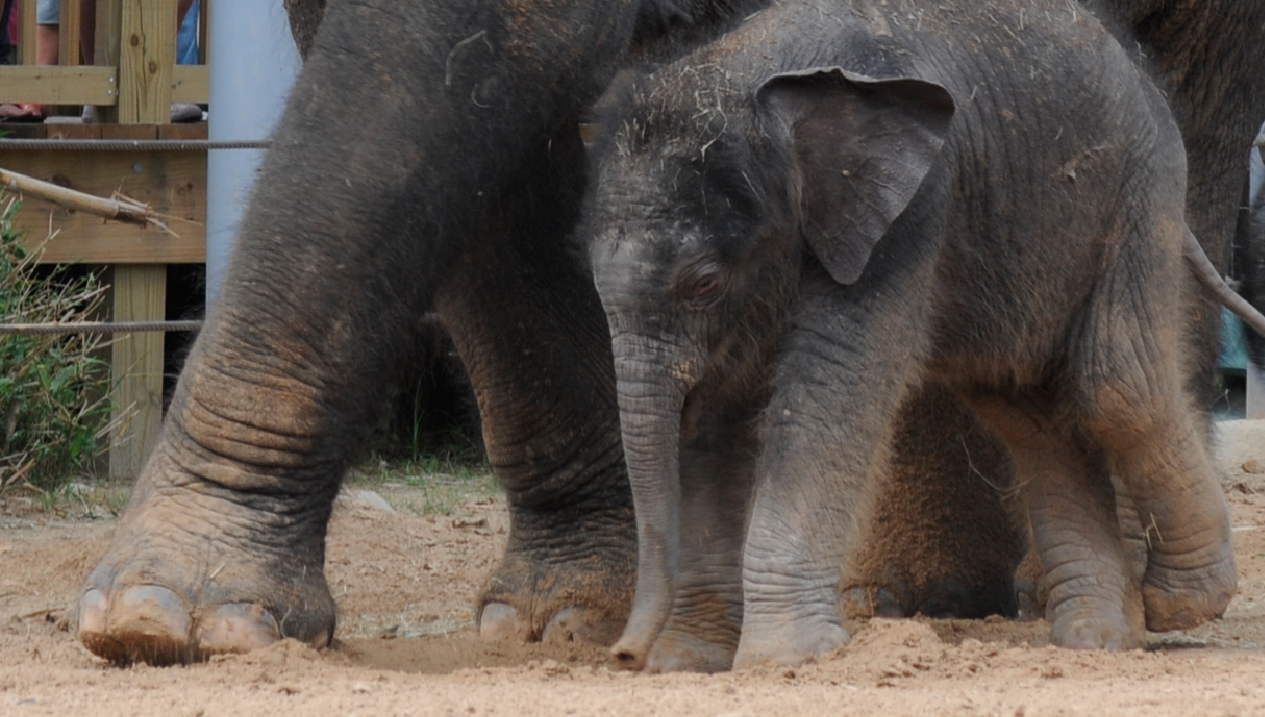 Since that time, researchers have developed an improved test that quickly detects the virus before symptoms develop. This allows for early treatment to prevent severe or fatal disease.
Baylor scientists are currently working to develop an EEHV vaccine. Read more about Baylor the Elephant's story.
-By Nicole Blanton