The importance of medical missions: My time with Syrian refugees
The wrinkles, chiseled into his darkened face, danced like symbols carved into ancient limestone as he recounted his journey across the border into Jordan. Through inflected Arabic, the elder told us that he'd been living in this particular camp in the desert for the past five years.
Brandishing the identification card that he was issued from the Jordanian government, which classified him as a refugee from Syria, he wept, "I can never go back, even if I wanted to. There's nothing left for me there." Hearing stories like his is just one reason why medical relief work is vital in shaping who we are as physicians.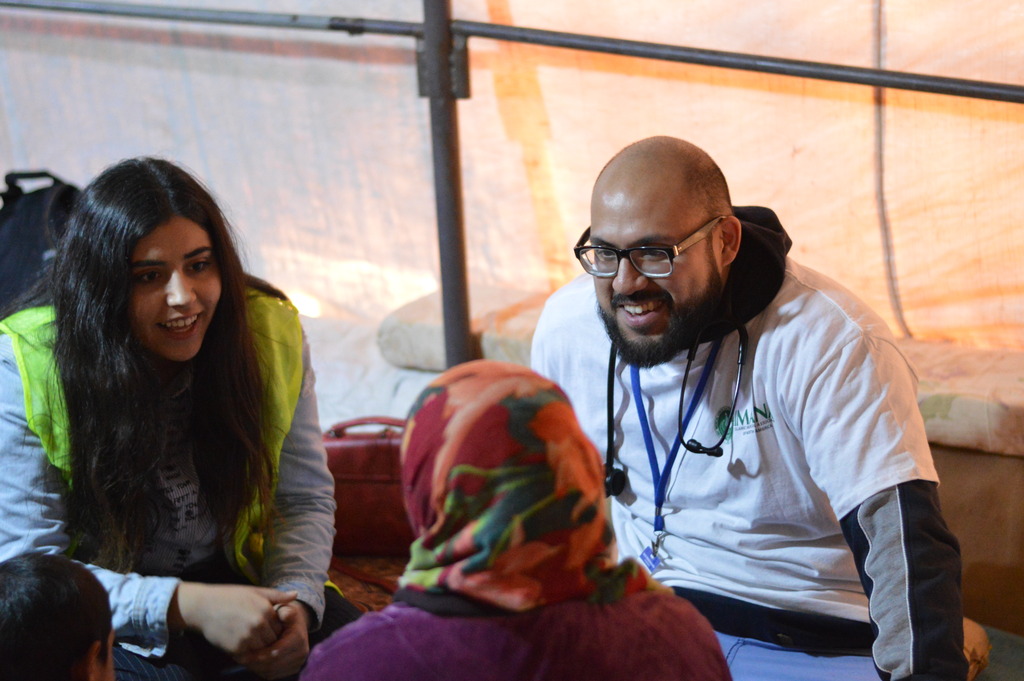 Through the Islamic Medical Association of North America (IMANA) and its partner organization in Jordan, United Muslim Relief (UMR), I took part in a scheduled relief mission to assist in the care of refugees. In just five days, 17 medical professionals made up of internists, pediatricians and family practice physicians from the United States and Canada, were able to see more than 2,600 refugees. We worked out of two urban refugee camps in Amman and two rural camps located less than five miles from the Syrian border. With the help of translators from a local linguistics school, we were able to provide much needed primary care, prescribe antibiotics, and refill medications for people who would otherwise have nothing.
Jordan is one of the region's countries that has taken on the increasing numbers of refugees from Syria since the conflict began six years ago. According to the United Nations High Commissioner on Refugees, over 600,000 Syrian refugees currently live in Jordan, 93 percent of whom are living below the poverty line and 78 percent of which are women and children. I heard firsthand the heartbreaking stories of so many families who bravely left everything that they knew in exchange for safety.
Many of these families were receiving optimum healthcare prior to the crisis and are now struggling to find ways to refill medications for many treatable chronic illnesses like diabetes, hypertension, hyperlipidemia and peptic ulcer disease. One of the most tragic patients I came across was a 10-year old girl with type I diabetes who had one vial of insulin left, her parents unsure of where they would be able to find any more.
While many of the children I saw presented with common complaints like viral upper respiratory infections and constipation, many also suffered from diseases of poverty that disproportionately afflict migrants such as intestinal parasites, lice, malnutrition, and vitamin deficiencies. This is undeniably due to poor living conditions and lack of access to routine healthcare.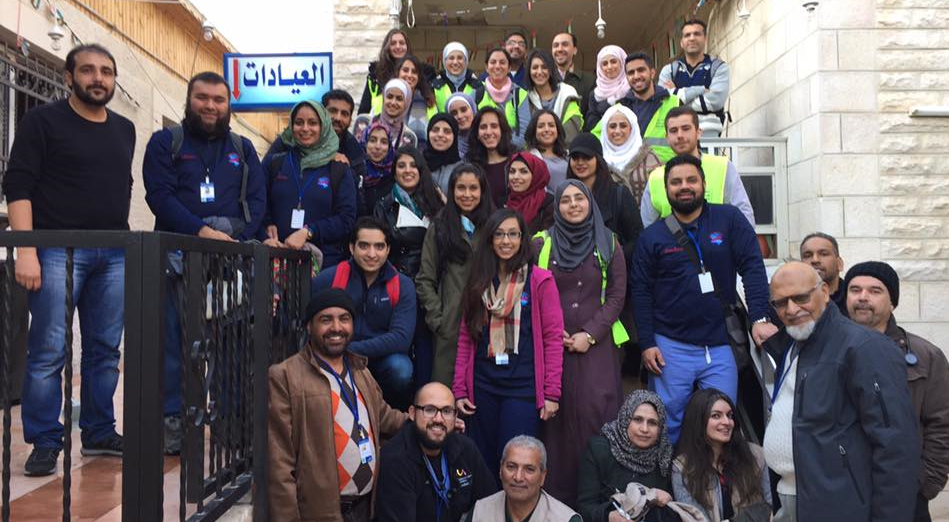 In addition, I saw diseases that can be a direct result of their traumatic experiences. Such children developed enuresis (bedwetting), alopecia (hair loss), insomnia and behavior problems like delayed speech and stranger anxiety. In an interview, Dr. Mohammad K. Hamza, a Syrian physician, coined the term "Human Devastation Syndrome," in response to some of the children's extreme war trauma.
When I first began the medical mission, I recalled the words of two renowned poets. "State of Siege," by Mahmoud Darwish begins: "Here, where the hills slope before the sunset and the chasm of time near gardens whose shades have been cast aside; we do what prisoners do; we do what the jobless do; we sow hope." For many people on this mission- medical professionals, volunteers and interpreters, finance managers and religious figures- the most important work we do is sowing hope.
Our care may have given some temporary comfort to our patients, but I believe it meant more than that. For a people whom it seems the whole world had turned its back, this mission served as a reminder that there are those of us who still care about their tragic existence. That seed of hope which is planted shows them that all things are not permanent and that kind of reassurance is priceless.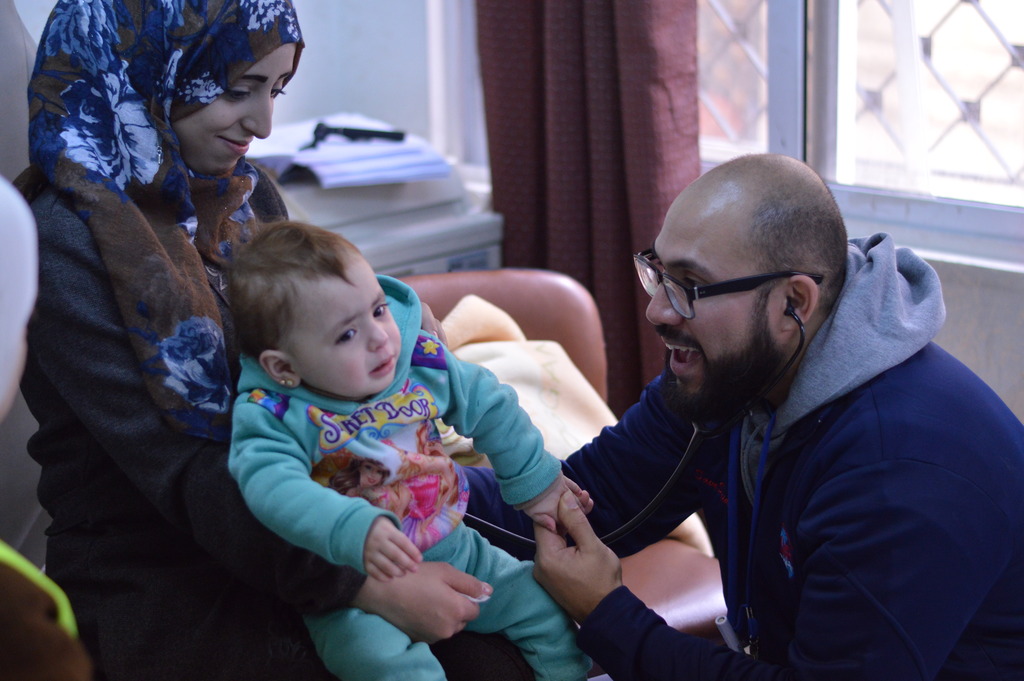 The second piece is from Khalil Gibran's "On Giving," in which he states: "You give but little when you give of your possessions. It is when you give of yourself that you truly give." This mission was a personal one for me in that years ago my father, too, was a refugee. And so, in the patients I encountered I often saw the image of my father. I saw his face in the infant with pneumonia. I saw him in the toddler with bowed legs, limping from malnutrition. I saw him in the child whose hair was falling out from intestinal parasites. I saw him in the crowd of men, women and children with scars and wounds that won't heal both physically and mentally, and it brought me to tears.
For all of us involved, our presence epitomizes the true nature of what it means to give. Volunteers took time away from their family and friends to pursue this noble cause when it could have been spent doing anything else. Some traveled thousands of miles across oceans to be there. The response of the many beautiful members of UMR and IMANA shows me that, as the Quran states: "Truly, with every hardship there is a relief," (Chapter 94, Verse 5). Providing that relief, no matter how temporary it may be, can sometimes make all the difference in a person's life, including my own.
-By Omar Jaber, M.D., pediatrics fellow at Baylor College of Medicine and Texas Children's Hospital
A version of this piece first appeared in the Houston Chronicle.