Providing quality healthcare in extreme environments
How do we deliver healthcare as our population pushes the boundaries of exploration and adventure? At this year's South by Southwest conference (SXSW), Baylor College of Medicine's Dr. Sharmila Anandasabapathy spoke about providing quality healthcare in the most extreme of environments.
Dubbed "Extreme Medicine: Quality Care Anywhere," the SXSW panel featured Anandasabapathy, director of Baylor Global Initiatives, Dr. Dorit Donoviel, deputy chief scientist at the National Space Biomedical Research Institute and assistant professor in the Center for Space Medicine at Baylor, and representatives from NASA.
Anandasabapathy discusses her experience and innovative technological approaches to treating cancer and other chronic diseases in limited-access areas worldwide in the Q&A below.
Q: How did Baylor Global Initiatives and NASA get involved with the panel at SXSW?
A: For about two years now, Baylor Global Initiatives has collaborated with NASA's Johnson Space Center to develop technologies and approaches for remote medical management. We have done extensive collaborations with them in the past. SXSW was like getting the band back together. Dr. Dorit Donoviel set it up.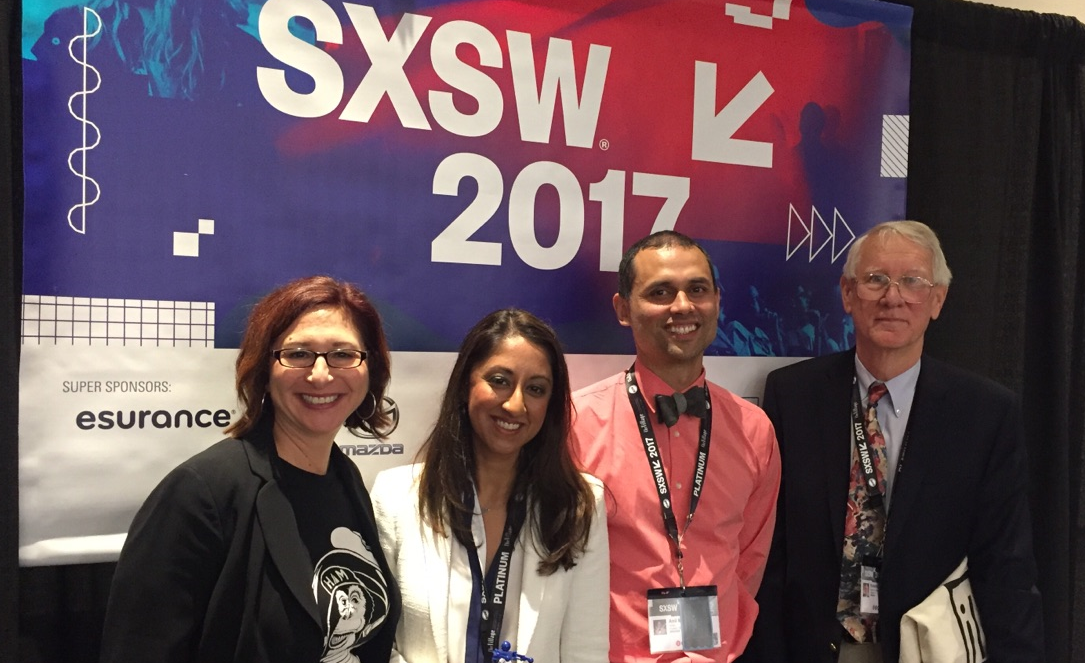 Q: What was your experience at SXSW like?
A: It was my first experience at SXSW. It's a great meeting and there's lot of excitement and emphasis on innovation. We got questions on everything from the Ebola epidemic to anticipated challenges with the Mars mission.
Q: What is extreme medicine?
A: Extreme medicine would be having to treat health issues in the most challenging, inhospitable environments. Think of a place that's completely removed from all of the standard procedures, comforts, protocols, and technologies that we would have at Baylor.
Examples of these environments can be a base camp at Mount Everest, underwater settings, Mars, Antarctica, or an Ebola clinic in the remotest part of Liberia.
Q: What developments have been made in extreme medicine?
A: There are groups developing facilities that can be rapidly deployed in remote settings, such as pop-up tents that can be used during earthquakes. We are developing the Smart Pod at Baylor.
On the software front, people are looking at different devices that can be used for tracking patients and providing communication to non-expert providers in remote settings. Augmented reality is being developed to help guide people through procedures. Imagine a pair of augmented reality glasses and someone potentially tele-medicining or tele-mentoring a physician or a healthcare worker to talk them through a procedure. Portable, battery-operated devices that can function in inhospitable climates are also in the works.
Q: Years from now, where do you see extreme medicine heading?
A: I think we have to learn from our experiences in remote areas on Earth. We have to use this to basically guide our approach to making the most remote environment that humans have ever lived in, habitable – which is Mars. That is what the panel at SXSW was focusing on. We will go to Mars and it's just a question of developing the toolbox, the approaches, and the capability to allow humans to survive there.
Q: How close are we to going to Mars?
A: It's in our lifetime but it's going to very challenging. I think there are going to be challenges that we don't anticipate until we are there, and we will need to be innovative in our solutions.
This is why there are plans to bring devices like 3D printers because we can't bring everything to Mars but can we create enough of a toolbox to manage challenges.
Q: What is the overall goal of the collaboration between Baylor Global Initiatives and NASA?
A: The goal is to learn from the experiences of other experts who are working in remote settings and to apply that to our global health program. We have already realized that there is a lot that we can learn from NASA that can be applied to managing epidemics – from the space suits to their technologies for radiation prevention.
However, I think what they've realized is that there is also a lot they can learn from us, and so we hope to be mutually beneficial to each other as we both explore functioning and delivering medical care to remote places.
-By Julia Bernstein