One for all and all for one: New hospital project in The Gambia underway
Mahatma Gandhi, Mother Teresa and Nelson Mandela are all examples of individuals who tried to make the world a better place for others through their simple ideas and actions. Yet, each of these great souls would readily acknowledge that the profound impact of their work could not have been achieved without the many allies who joined their cause.
We are on the threshold of an interesting social journey in The Gambia. This small, idyllic West African nation is home to Dr. James N'Dow, a renowned surgeon-researcher and chair of urology at the University of Aberdeen, Scotland. Although well-established and settled with his family in the United Kingdom, N'Dow is driven by a vision to improve the plight of healthcare, particularly for women and children, in his beloved The Gambia.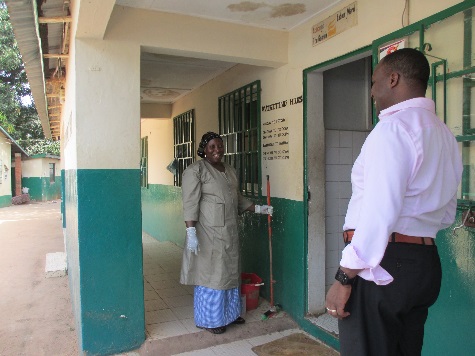 As in many sub-Saharan African countries, The Gambia suffers from a lack of accessible and quality healthcare facilities and services. For over a decade, N'Dow has tried to gain traction for his ideas and has succeeded in raising capital to build the first private hospital in the country. But he is one individual and he realized his outcomes could be advanced by collaborating with others. Enter Baylor.
A multidisciplinary team from Baylor College of Medicine and Baylor University, including myself, Dr. Sharmila Anandasabapathy, Dr. Jeff Wilkinson, and Professor Jim Anderson, traveled to Banjul, Gambia in June 2016 to join N'Dow on site visits of the new private hospital project (Horizons Clinic), the Medical Research Council and several community health centers in the city. In addition, the team also met with government ministers, World Health Organization representatives and U.S. and U.K. ambassadors.
There were several opportunities to engage the local folk and learn of their needs and concerns. The outcome of the visit was perhaps music to N'Dow's ears: "We are all in," the team said.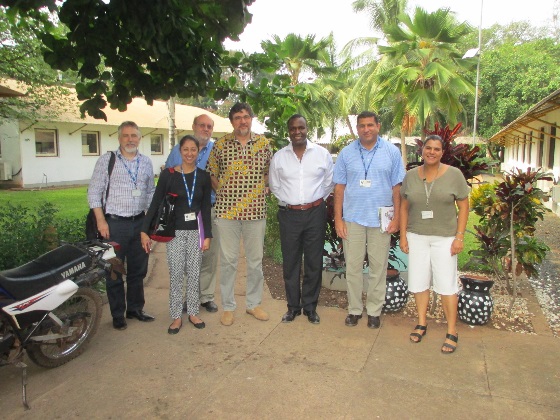 So what's next? A formal collaboration is in place. The team's goals are to advance Baylor's clinical, research and training missions in The Gambia alongside N'Dow, The University of Aberdeen and the Horizons Clinic. To date, we have submitted joint research grant proposals to advance research infrastructure and capability in non-communicable diseases, including women's health and cancer. We are planning clinical interventions to improve maternal health in a few community health centers in and around Banjul.
These pilot initiatives include deployment of innovative, rapid setup mobile health facilities developed by Baylor Global Initiatives for remote and rural healthcare delivery.  We are designing programs for local workforce training and capacity development in clinical and health and management disciplines.  This project will also help create opportunities for sustained global health and research experiences for Baylor trainees and faculty.
-By Arun S. Rajan, M.B.B.S., M.B.A., M.H.A., assistant vice president of Baylor Global Initiatives and associate professor of medicine at Baylor College of Medicine