Throwback Thursday: Odd and Ends
What do a puppet show, a law-breaking boater and a pair of rail riders have in common?
Oh, that wasn't the start of a joke. We really don't know.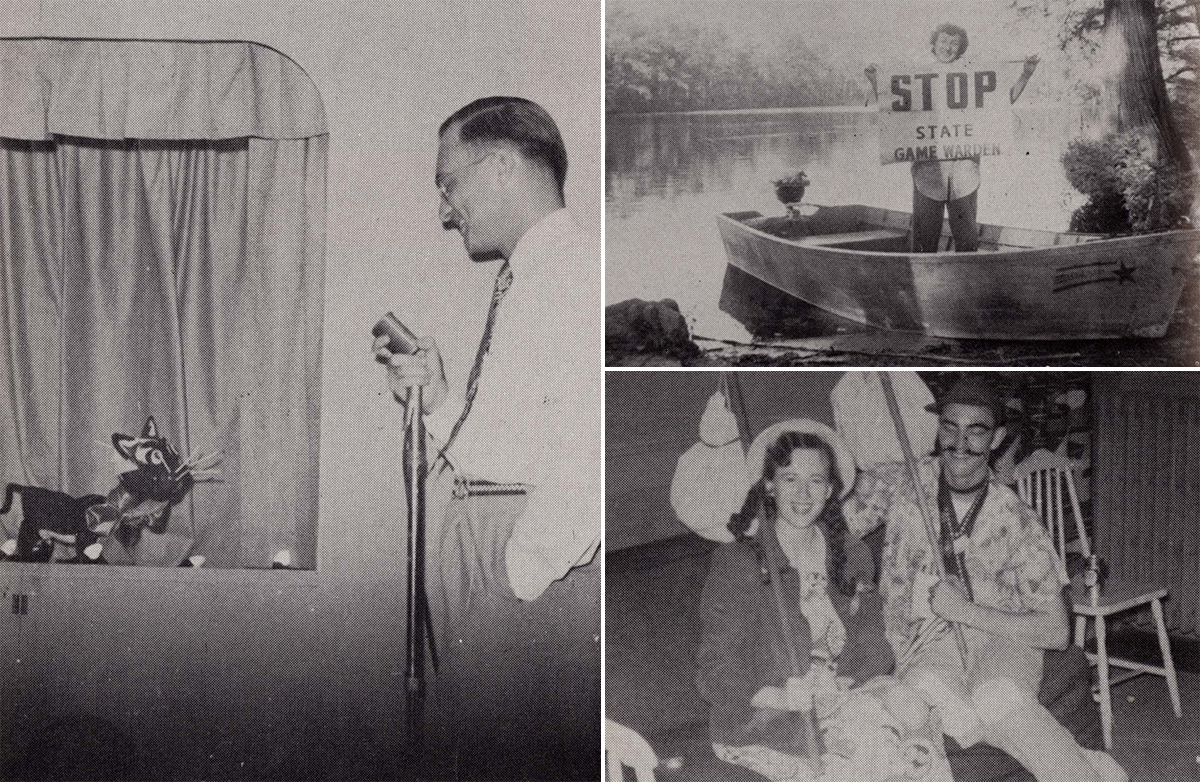 There's a pretty odd assortment of photos on one page of the 1955 Baylor University Round Up yearbook, courtesy of the Baylor College of Medicine Archives. Two pictures on the page (not shown) are your average "people standing around" snapshots found in yearbooks. But then the rest….
Was that cat puppet from some kind of children's program to teach health tips? ("Dr. Cat will see you meow!") Why did that person on the boat so boldly defy the state game warden? Was it a costume party that led that couple to don strange clothes and a pair of bindles?
If you live long enough, or look through an old enough yearbook, you see a lot of strange things.
-By Andy Phifer