SMART program stint steers student to research
Entering into his junior year at Xavier University in New Orleans, La., Williamson Turner was preparing to delve into his advanced biology courses. Looking to gain experience in a research field, Turner participated in the 2016 Summer Medical and Research Training (SMART) program at Baylor College of Medicine.
With the help of his mentor, Boryana Zhelyazkova, graduate student and research assistant in the Department of Molecular and Cellular Biology at Baylor, Turner experienced his first dose of lab work in Dr. Dolores Lamb's Laboratory for Male Reproductive Research and Testing.
While studying the effects of the MSH5 gene in prostate cancer cells, Turner assisted Zhelyazkova with performing cell cultures for experiments, running real-time polymerase chain reactions, pipetting, and other lab tasks.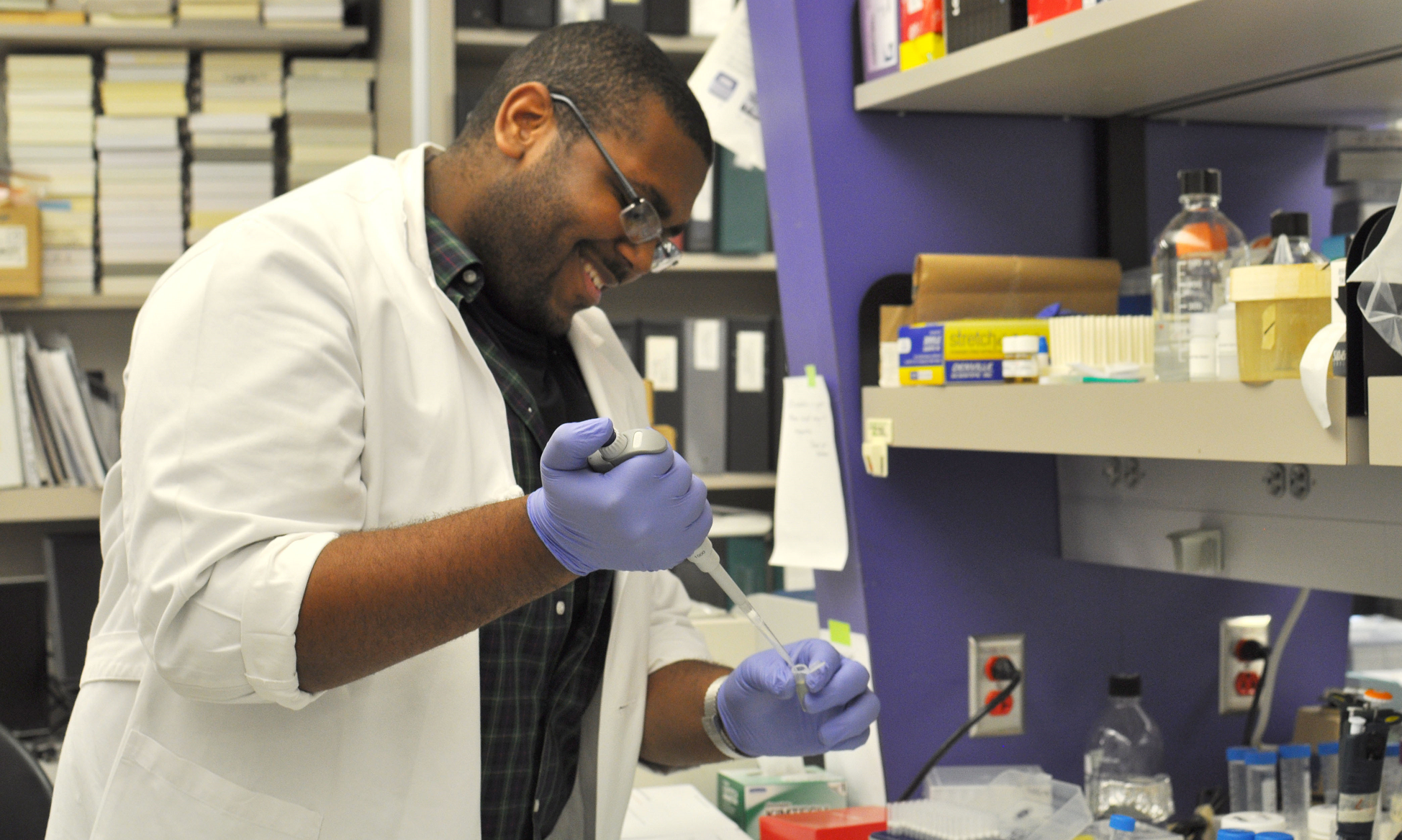 "There is a lot more that happens in reproductive medicine than what I originally thought. I came in here thinking that everything is going to be about a reproductive organ in particular, but we have things going on in kidney cells, saliva DNA, etc. There is a lot that goes into reproductive research, that you wouldn't necessarily associate it with if you didn't think about it first," Turner said.
In addition to being in the lab, Turner enjoyed the daily lectures provided by Baylor scientists.
"With these seminars, it was good to see some of the types of research Baylor is doing, what it has yielded in the past, and to see some of things we can do with it if we continue. Seeing how far people have actually come and what 20 years of research looks like puts things in perspective," he said.
Turner plans on applying his lab experience towards more research opportunities, and onto a career in neuroscience.
Additional Resources
Learn more about the SMART program.
Visit the Center for Reproductive Medicine website.
-By Jyoti Patel, administrative associate in the Center for Reproductive Medicine at Baylor