Baylor educational pipeline programs extend beyond Houston
Since 1972, the Michael E. DeBakey High School for Health Professions, a partnership of Baylor College of Medicine and the Houston Independent School District, has provided a curriculum aimed toward high school students interested in medicine and health care. Over the decades that have followed, Baylor has expanded its pipeline programs to include eight middle and high schools in South Texas.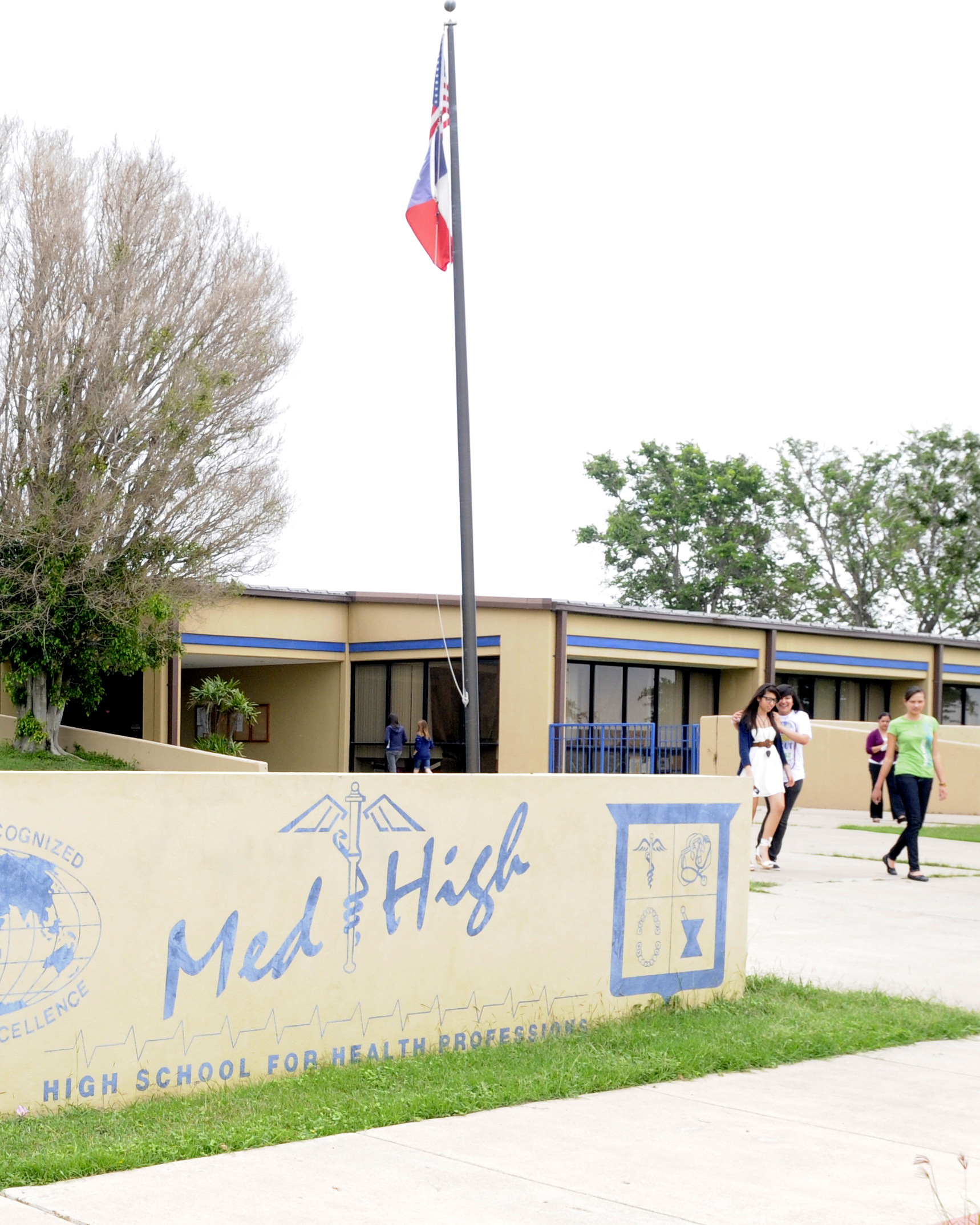 Robert Navarro is a teacher at South Texas High School for Health Professions, also called Med High. Navarro says Med High has a powerful impact on developing a path for his students to pursue health care careers.
"I've seen more and more of my previous students go to medical school and become doctors," Navarro said. "I actually bumped in to one of my former students at the orthodontist office. It's a small example of what we are seeing here in South Texas with the programs Baylor has established."
Doc Prep, a summer program aimed at Baylor's affiliate schools in South Texas, allows 50 students to participate in a weeklong instructive program that offers medical lectures, college and medical school preparation, and hands-on training.
"With Doc Prep, it gives students who are really interested in going to medical school a launching point, because some students who attend Doc Prep are interviewed by Baylor to attend their medical school program," Navarro said. "All of the programs that Baylor has brought down here have really impacted the community by helping these students go to college."
Read more about Baylor's pipeline programs.
Additional Resources
Visit the Center for Educational Outreach website.
Read the Growing Up Baylor series.
Ryan middle school students poised for success
Baylor College of Medicine has joined the Houston Chronicle in celebrating Houston's history in a six-month retrospective project. This story is part of an ongoing feature that can be found on our website. Now through October, we'll be highlighting our shared history with the community.