New online resource aims to promote, advance global childhood cancer education
Physicians from Baylor College of Medicine and Texas Children's Cancer Center who are involved in the care of children with cancer globally have become all too familiar with an alarming statistic: in many resource-limited settings around the world, only 10 to 20 percent of children with cancer survive. This is a stark contrast to the United States and other high-resource countries, where 80 percent of children with cancer survive their disease.
Making this statistic even more troubling is that 80 percent of the world population lives in resource-limited settings and have limited access to modern diagnostics and treatment.
"There's a huge gap in treating children's cancer in most of the world," said Dr. Jeremy Slone, assistant professor of pediatric hematology/oncology at Baylor, who is part of the global program at Texas Children's Cancer Center.
Slone spent three years caring for children with cancer in Botswana, so he has seen these issues firsthand. However, there's something else that he has learned firsthand: with the right knowledge, health professionals can do a lot for children with cancer, even when their resources are limited.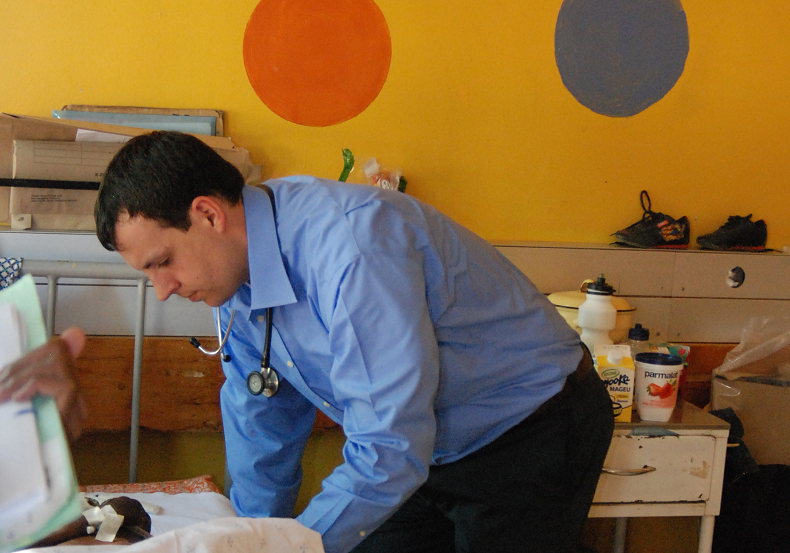 That's why having a trained workforce is so important. Slone has been involved in an effort with the International Society of Paediatric Oncology (SIOP) to collect information on training opportunities and training materials for healthcare workers from resource-limited settings caring for children with cancer. The idea is that by consolidating this information into one resource, it will be more accessible for those who need it.
Through the SIOP – Paediatric Oncology in Developing Countries Education/Training Working Group, Slone and colleagues developed a website called Paediatric Oncology International Network for Training and Education, or POINTE, with a goal of promoting global childhood cancer education. The website was launched at the SIOP Annual Congress in Dublin last month.
The online database lists more than 70 unique training opportunities in the field of hematology/oncology for healthcare workers in resource-limited settings. Because many healthcare professionals in resource-limited settings lack an adequate internet connection, it's also available as a printable spreadsheet. It lists opportunity type, intended audience, location, duration of training, application deadline and other important information.
POINTE also includes a 'Find an Expert' section where healthcare workers in resource-limited countries can connect with a physician or healthcare professional in North America and other parts of the world.
"For example, if someone in Cameroon has a patient with a brain tumor but there is no local expert, he can find an expert elsewhere and consult with that physician," Slone said.
In addition, educational materials such as lectures and handbooks are available on POINTE. This section of the site is open-access, so anyone from any institution can submit materials through a two-step approval process and the materials are available to everyone.
"Doctors, nurses, pharmacists, surgeons and other healthcare professionals – these are the groups we're trying to reach by providing resources that are immediately available and accessible," Slone said.
While Slone has focused his career on international healthcare, there are others who are not familiar with global health but still want to help.
"There are a lot of people in high-resource countries who want to help, but they don't know how. By creating this exchange, we can help those people find opportunities for international collaboration, and we can also help people in resource-limited settings. We hope the POINTE site will continue to grow."
For more information, visit the POINTE website or email info@cancerpointe.com.
-By Dana Benson