Baylor goes blue for National Diabetes Awareness Month
Fall is finally here in Houston.  For me, the change of season always provokes reflection. You may have noticed that the Baylor College of Medicine lights were pink last month in recognition of National Breast Cancer Awareness month. The lights will soon turn blue for National Diabetes Awareness month, which began Nov. 1.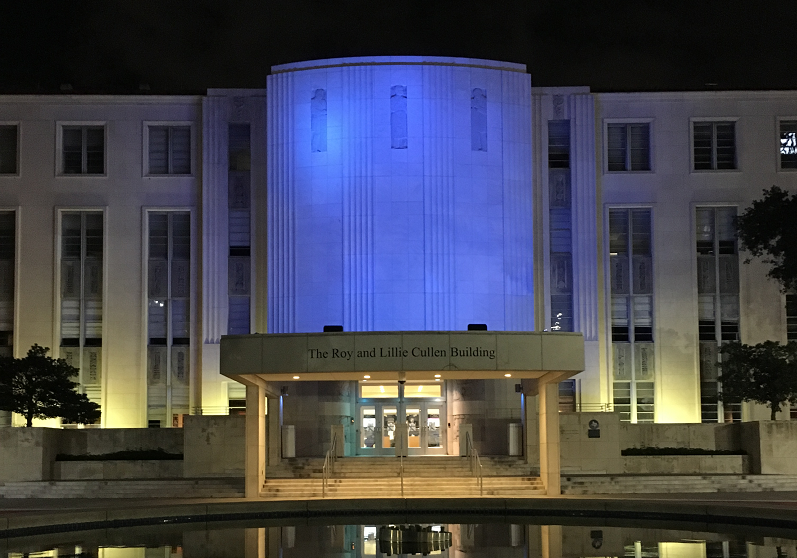 The color change will be little but symbolic unless we all aim to learn more about the global impact of diabetes. In 2009, for the first time in human history, we entered the era of non-communicable diseases (NCDs). In that year, diabetes was responsible for four million deaths, overtaking infectious diseases such as HIV/AIDS as the most common cause of mortality across the planet.
The number of people with diabetes has quadrupled over the last three decades and the prevalence of diabetes is increasing in every region of the world, affecting all ethnicities. More Americans die of diabetes than breast cancer and HIV combined. The epidemic of global diabetes is staggering, but largely ignored or at a minimum, widely underappreciated. Every 20 seconds, someone is diagnosed with diabetes.
There are now nearly 430 million people living with diabetes worldwide and 29 million of them are Americans. In fact, one in 11 Americans has diabetes today.
The numbers by themselves don't tell the human story behind them. Diabetes can have a profound impact on the length and quality of life due to its often initially silent effects on many organ systems. Diabetes is associated with heart disease, stroke, kidney disease and failure, blindness, neuropathy, artery blockage, and leg amputation.
Fortunately, Baylor has many clinicians and researchers working together to develop programs to prevent and treat diabetes and its complications.
The first step is to raise awareness. So don't just pass by the blue lights; pause a minute and reflect on their meaning.
Additional Resources
Nov. 14 is World Diabetes Day. Learn more.
Learn more about National Diabetes Awareness Month.
– By Joseph L. Mills, M.D., professor and chief of the Division of Vascular Surgery and Endovascular Therapy at Baylor College of Medicine