Throwback Thursday: Renaissance men
Have you ever been to a renaissance festival? If so, there's a good chance you've come across a medieval sword before. In this 1997 photo from the Aesculapian yearbook, courtesy of the Baylor College of Medicine Archives, students Frank and Nitin "duel" at the Texas Renaissance Festival.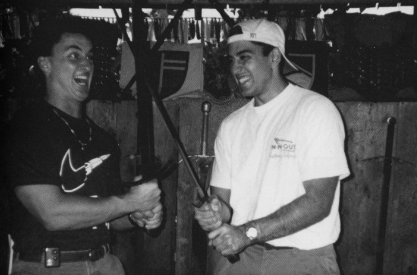 This may look fun, folks, but don't try sword fighting at home. Tickets are available for this year's Texas Renaissance Festival taking place Oct. 8 through Nov. 27.
-By Nicole Blanton