Young author raises brittle bone disease awareness, receives prestigious award
When she was nine years old, Andersson Dyke, a cat lover, began imagining an idea for a story; the journey of an abandoned lion cub who is found, rescued and raised by a family from Illinois. Andersson continued to develop the story until it became her first full-fledged book, which she titled "Missy."
Six years later, "Missy" is being recognized for helping contribute to research and awareness of a rare bone disease.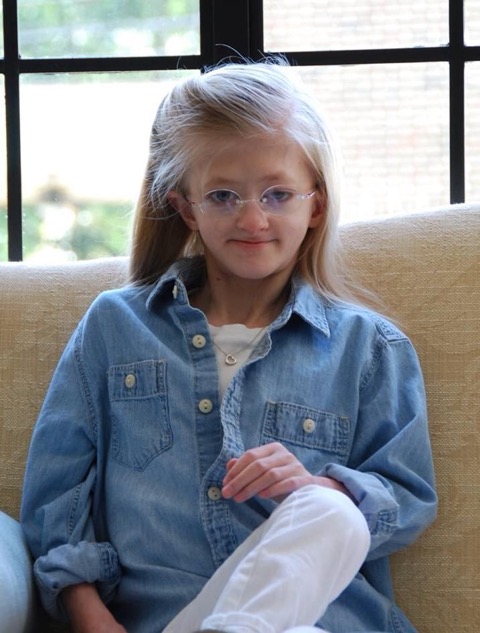 The Peter Dohm Junior Volunteer Award is given by the Osteogenesis Imperfecta (OI) Foundation when a youth volunteer displays incredible selflessness and dedication to the organization by raising money for research, treatment and awareness. This year, at the National Osteogenesis Imperfecta conference in Orlando, the award was given to Andersson, a 15-year-old Houstonian who has lived with OI since birth and is committed to raising awareness and support for the disease, including through efforts at Baylor College of Medicine.
Also commonly known as brittle bone disease, OI is a genetic bone disorder that is characterized by fragile bones that break easily. There is currently no cure for the disease, and patients must take special precautions in their day-to-day life to avoid breaking bones.
"It was an honor to receive the award from the OI Foundation," said Andersson. "It is exciting that I can combine my love for writing with a good cause, and it means a lot to me to support the OI Foundation and raise money for research."
"Missy," which can be purchased through the OI Foundation website, was published in 2014 and debuted at a book signing in Houston. Not only did Andersson become a published author at 13, but she also became a force in the fight against OI by donating 100 percent of the proceeds from the book sales to the OI Foundation. To date, Andersson has raised roughly $20,000 for the OI Foundation to support research, treatment and awareness of the disease.
"The awareness we've been able to generate through Andersson's writing is amazing," said Sarah Wadstrom Dyke, Andersson's mother and past chair of the Center for Skeletal Medicine and Biology gala at Baylor. "The more doctors, researchers and potential patients we can reach and educate about OI, the bigger impact we make in fighting it."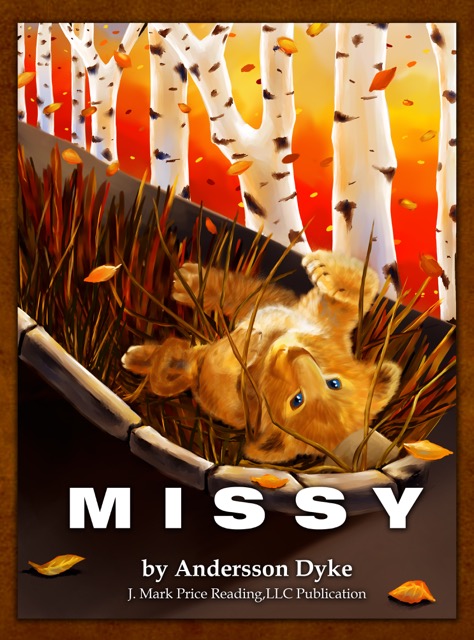 In addition to donating the sales from her book, Andersson also has donated her time, having worked with medical students at Baylor for the last eight years, sharing her story and helping them to better understand life with OI. Andersson is also involved in Texas Children's Hospital's Transitional Youth Advisory Board, which addresses health issues teens and pre-teens will face in as they transition from pediatric to adult care.
With more progress to be made in finding a cure for OI, Andersson continues writing and has written seven additional stories to follow "Missy," which will be a continuation of the story and is expected to be released in December 2017.
She also encourages people to join the Brittle Bone Disorders Consortium (BBDC), an international multi-center research network led by Baylor and Texas Children's composed of physicians, researchers and educators who are focused on developing more effective treatments to improve the lives and care of those living with OI. As part of the National Institutes of Health Rare Diseases Clinical Research Network, the BBDC also sponsors a registry of patients and contacts as well as training programs for physicians and scientists.
At Baylor, the BBDC is led by Dr. Brendan Lee, McNair-endowed chair of molecular and human genetics at Baylor, who also is involved in Andersson's care at the Skeletal Dysplasia Clinic at Texas Children's.
"Andersson was actually the first patient to join the BBDC here at Baylor, blazing a path for many patients to come," said Lee. "It's a pleasure to work with a young adult who displays so much passion. Andersson is very deserving of the Peter Dohm Award, and I look forward to seeing what she accomplishes in the future."
-By Allison Huseman