Throwback Thursday: Just Like Us
Our medical students are a special breed (no one works as hard as they do for the fun of it), but in a lot of ways they're just like the rest of us.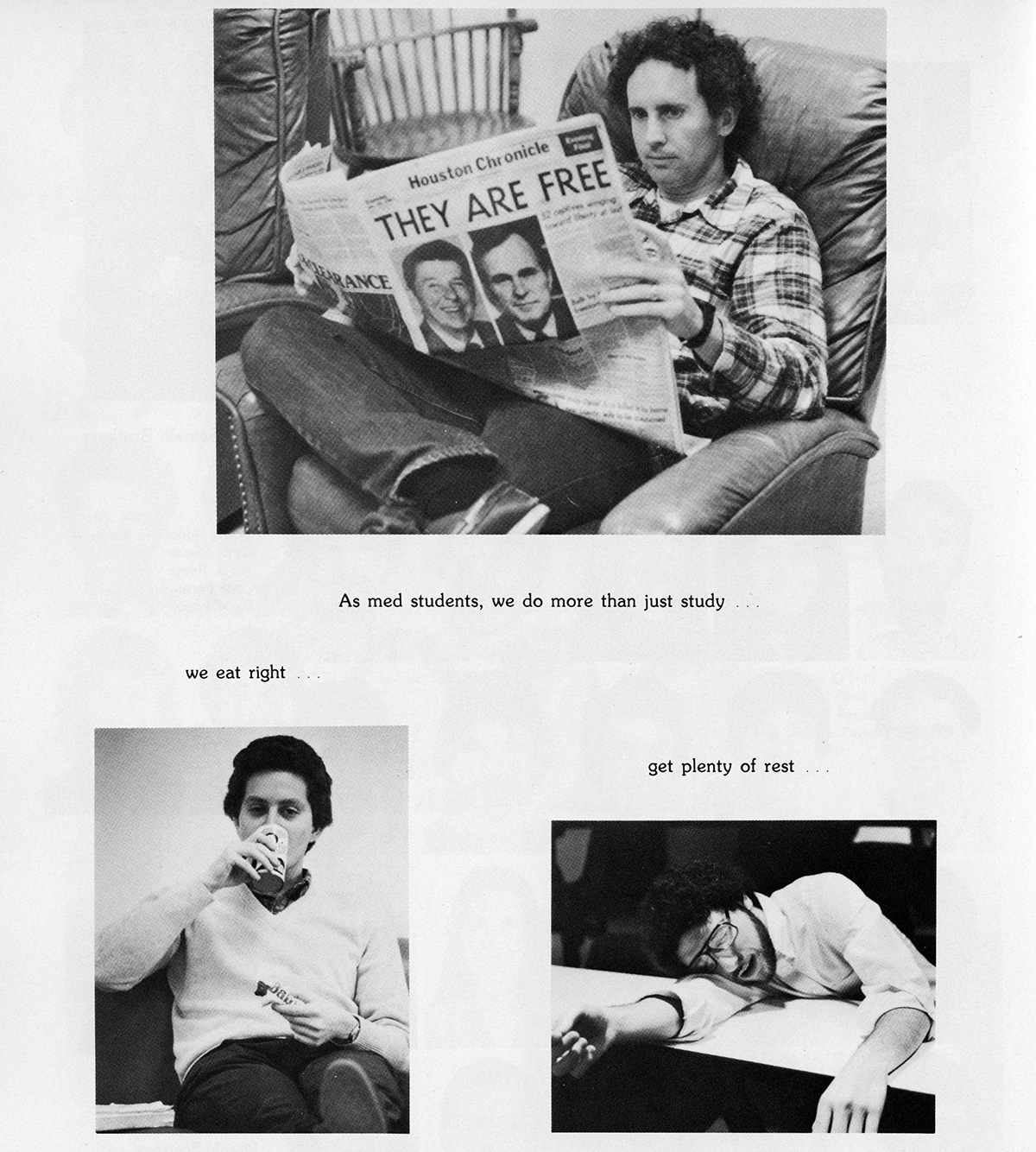 In this 1981 photo from the Aesculapian yearbook, courtesy of the Baylor College of Medicine Archives, a student gets caught up on the release of the 52 people held hostage in Iran, while another eats a Baby Ruth candy bar meal and a third catches a nap on what looks to be a classroom.
So, just like us. A little tired, full of chocolate and ready for the world to settle down a bit. But as we can see from our vantage point 35 years in the future, they got through it all, and we can as well.
-By Andy Phifer