Throwback Thursday: Phone booth appreciation
Once upon a time, you could easily walk down a city street and pass a telephone booth – several, even.
My oh my, have the times changed.
Nowadays, cell phones rule the world and have made public phone booths nearly obsolete. In this 1999 photo from the Aesculapian Yearbook, courtesy of the Baylor College of Medicine Archives, three Baylor students clearly took advantage of the value and convenience of a public phone booth.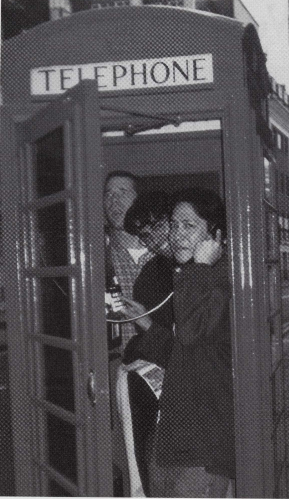 Or perhaps they were playing a game of "how many Baylor students can fit into a telephone booth?" If you're one of the folks  in this vintage photo, feel free to let us know in the comments below!
-By Nicole Blanton