HER2-positive breast cancer diagnosis doesn't stop patient from living full life
In 2014, Heather Lozada was living in Lubbock, Texas with her husband and two children, still nursing her youngest.
"I noticed I was having trouble breastfeeding, and figured I must have a duct blockage and went to my doctor," said Lozada. "My doctor ended up ordering an ultrasound, which revealed a cancerous lump in my breast."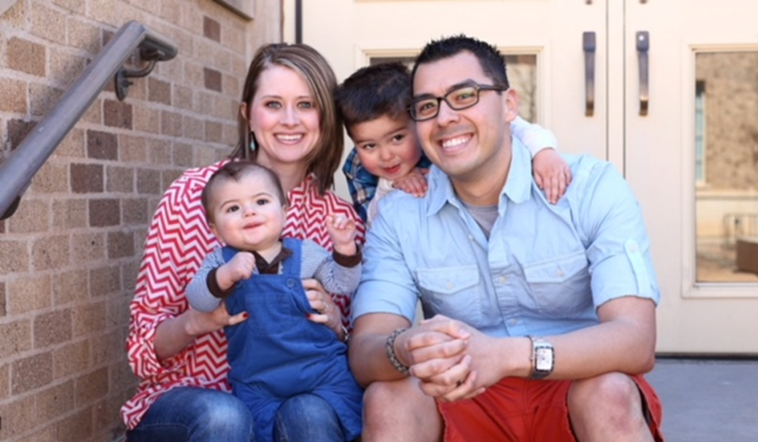 Lozada's husband knew a doctor at Baylor College of Medicine who could help, so they read the results to Dr. Julie Nangia, assistant professor in the Lester and Sue Smith Breast Center at Baylor, who immediately connected her with Dr. Kent Osborne, director of the Dan L Duncan Comprehensive Cancer Center at Baylor.
"I went in for my first appointment with Dr. Osborne on July 2, and started my first round of chemotherapy on July 12," said Lozada. "We were in the middle of a move to Houston and I was in between insurance plans, but the team at Baylor worked with the insurance company to make sure I was taken care of."
Scans during Lozada's first chemotherapy appointment revealed her breast cancer had spread into her liver, lungs and bones. Lozada then tested positive for the epidermal growth factor receptor 2 gene (HER2), which promotes the growth of cancer cells. She kept working through six rounds of chemotherapy, despite terrible back pain.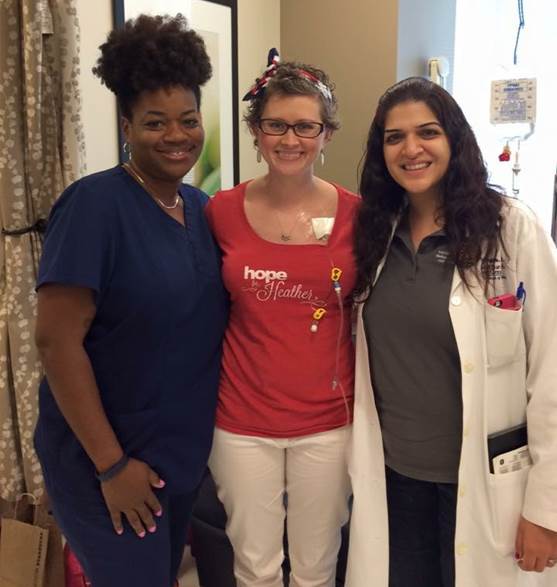 "Heather is a remarkable patient. When she first came to see me she was very sick, with widespread metastases. We began her on treatment for the HER2 subtype and she responded very quickly," said Osborne.
"Dr. Osborne worked tirelessly to make sure I got in to see a neuro-oncology specialist, a radiation oncologist, plastic surgeon and surgical oncologist. Because all of the physicians he referred me to were in the Baylor network, it was really seamless," she said.
Osborne says Lozada's journey has been inspiring to all who have been involved in her treatment at the Smith Breast Center.
"She continued to work and care for her kids and family during her treatment, and she is always smiling and in good spirits. Her positive attitude, I think, is one of the reasons she has done so well throughout her treatments and continues to do well today," he said.
"I have two young kids and I never wanted them to remember me as sick; they have been a huge motivator for me. My goal in life is to live every day to the fullest," said Lozada.
-By Allison Mickey