New class of small molecule, SI-2, can drug the 'undruggable' steroid receptor coactivator-3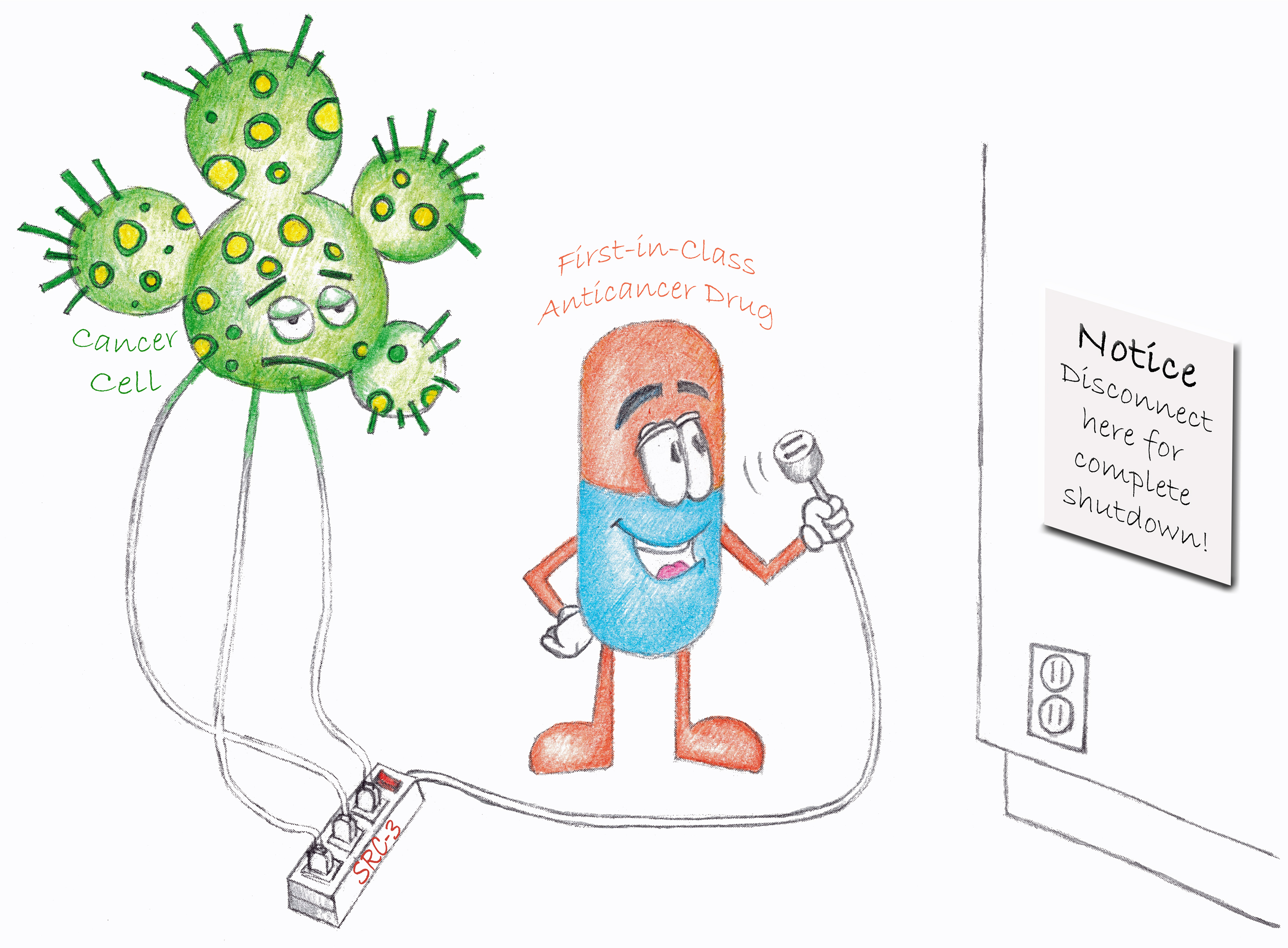 By Ana María Rodríguez, Ph.D.
Steroid receptor coactivator-3, which is well-known for its role in cancer formation and proliferation, is usually considered 'undruggable' because this nuclear protein is large and unstructured. Attempts to block SRC-3 in cancer cells have resulted in the cells quickly adapting to this tactic by ramping up the production of the blocked molecules. Baylor College of Medicine researchers are fighting cancer with a different approach. Instead of blocking SRC-3 molecules, they accelerate their destruction. Their results, published in the Proceedings of the National Academy of Sciences, have the potential for improving cancer treatment.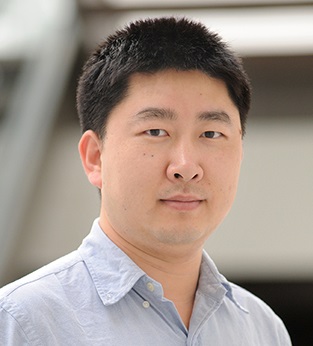 "We studied SRC-3, which is amplified in breast cancer 1 (AIB1) and also plays an important role in lung, ovary, prostate and pancreatic cancer," said Dr. Jin Wang, assistant professor of pharmacology, a CPRIT scholar in cancer research at Baylor and one of the two senior authors of this report. "For years it's been known that eliminating SRC-3 from cancer cells results in the cells slowing down their proliferation and migration. We wanted to target SRC-3 because it regulates not one but many signaling pathways inside cancer cells."
Searching for small-molecule inhibitors
Researchers focused on finding small molecules that could easily enter cancer cells and target SRC-3. To find these molecules, Wang and colleagues developed a cell-based lab test to screen large number of compounds for their ability to target SRC-3. They discovered SI-1 and then chemically modified it to increase its potency. The result was SI-2.
"We don't know exactly how SI-2 works. However, we know that it binds to SRC-3 and somehow triggers its degradation," said Wang. "We discovered that the more SI-2 we added to cancer cells, the less SRC-3 protein they had. In our experiments, cancer cells eventually died because they could not produce enough SRC-3 to maintain their growth."
Wang and colleagues also showed that SI-2 can inhibit tumor growth in a mouse model of breast cancer. In this animal model, SI-2 caused minimal toxicity to the heart. The researchers did not detect any toxicity to the liver, spleen, kidney, lung and stomach.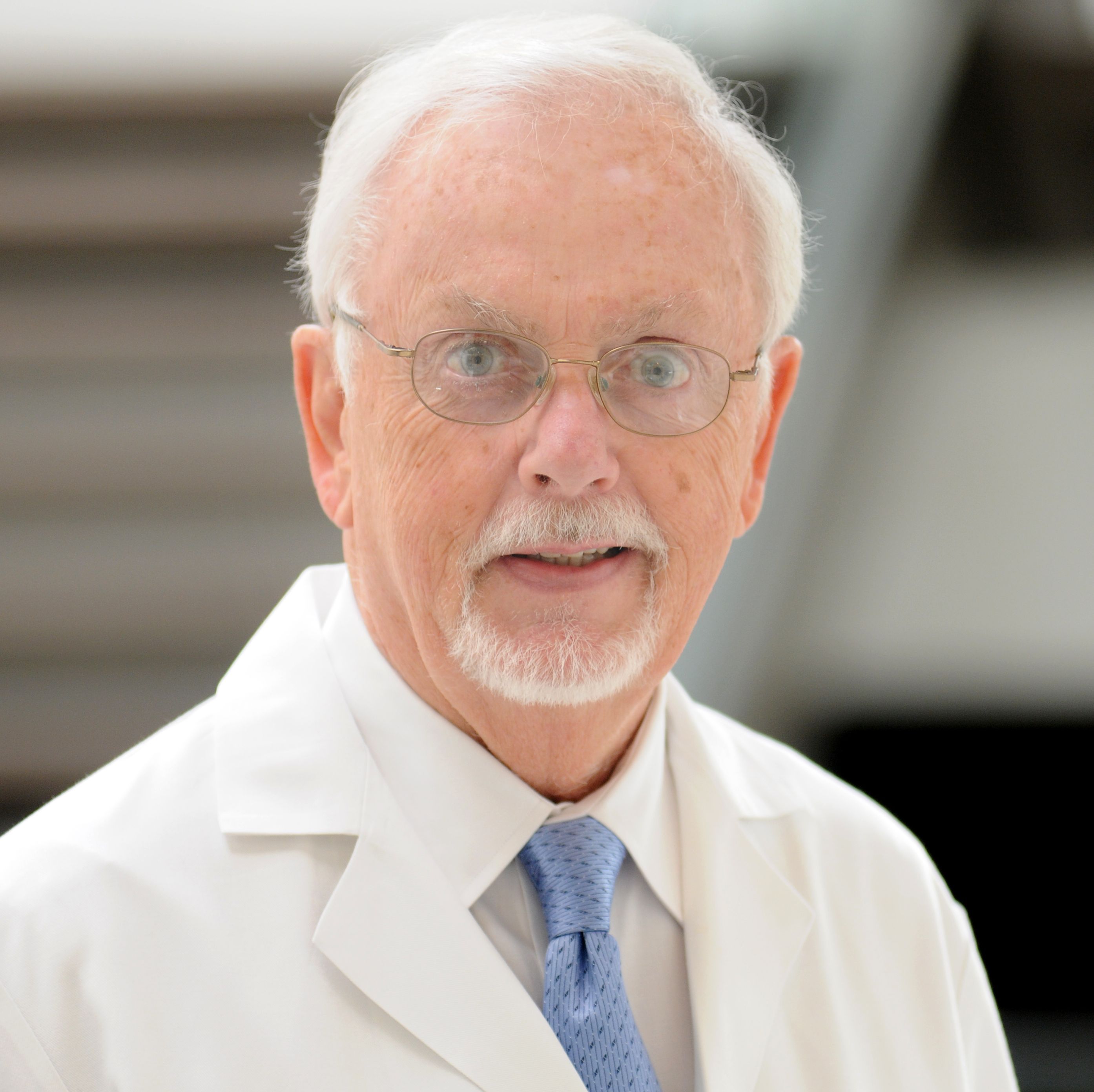 "SI-2 is the next step in a long effort to develop drugs against a key group of oncogenic drivers of many cancers, the SRC-family of coactivators. The paper reveals novel compounds with good efficacy against cancers and low toxicity for normal cells and animals," said Dr. Bert W. O'Malley, the Thomas C. Thompson professor and chair of molecular and cellular biology at Baylor and the other senior author of this report. Dr. O'Malley is a pioneer in the field of steroid receptor coactivators. His research team described the first SRC on Science in 1995.
"This research has the potential to improve cancer treatment either alone or in combination with other current therapies," said Wang.
The researchers anticipate that their work will also inspire the development of more drugs that target other cancer coactivators and hope this will lead to improved cancer treatments.
###
Other contributors to this work include members of the department of pharmacology (Xianzhou Song, Jianwei Chen, Mingkun Zhao, Chengwei Zhang, Dar-Chone Chow and Timothy Palzkill); the Integrative Molecular and Biomedical Sciences Graduate Program (Mingkun Zhao); the department of molecular and cellular biology (Yang Yu, David M. Lonard and Jianming Xu); and the Center for Drug Discovery (David M. Lonard, Dar-Chone Chow, Timothy Palzkill and Jianming Xu). Song and Chen contributed equally to this work.
This work is supported in part by the National Institutes of Health [R01GM115622, HD076596, DK059820 and R01CA112403], the Cancer Prevention and Research Institute of Texas [R1104,  RP100348, RP101251 and RP120732-P5], the Welch Foundation [Q-1798], the Susan G. Komen Foundation [PG12221410], the Clayton Foundation and the Dunn, the Center for Comparative Medicine, the Cytometry and Cell Sorting Core, the Center for Drug Discovery and the Dan L Duncan Comprehensive Cancer Center at Baylor College of Medicine, and the Texas Medical Center Digestive Diseases Center.
Chen, Palzkill, Xu, Lonard, O'Mal and Wang are coinventors of a patent application related to this work. Palzkill, Xu, Lonard, O'Malley and Wang are cofounders and hold stock in Coregon, Inc., which is developing steroid receptor coactivator inhibitors for clinical use.