Throwback Thursday: Practice Run
Don't worry. The helicopter is real, but the injuries aren't.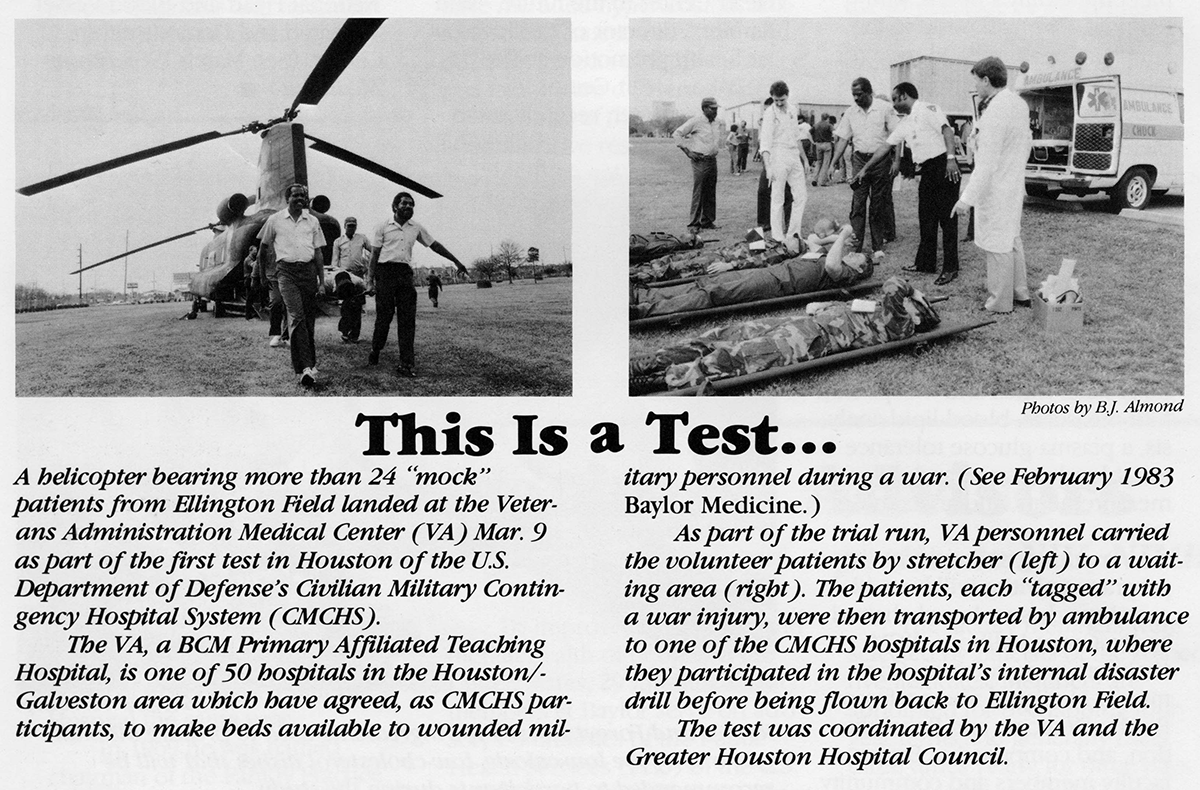 As you can see from this article from the April 1985 edition of Baylor Medicine, courtesy of the Baylor College of Medicine Archives, we see a test flight and triage of 24 mock wounded soldiers. Volunteers were transported, assigned a faux injury and taken to a Houston hospital where they acted out their part for that hospital's internal disaster drills.
The practice run was held by the Veterans Administration Medical Center, the precursor to the Michael E. DeBakey Veterans Affairs Medical Center.
The VA has been a healthcare affiliate of Baylor since 1949, and today Baylor physicians provide 98 percent of care for VA patients. You can read more about the history of Baylor and the VA and how Baylor serves Houston's veterans.
-By Andy Phifer