Throwback Thursday: Celebrating Nurses
We're in the midst of National Nurses Week, a time to celebrate the contributions that nurses make to healthcare.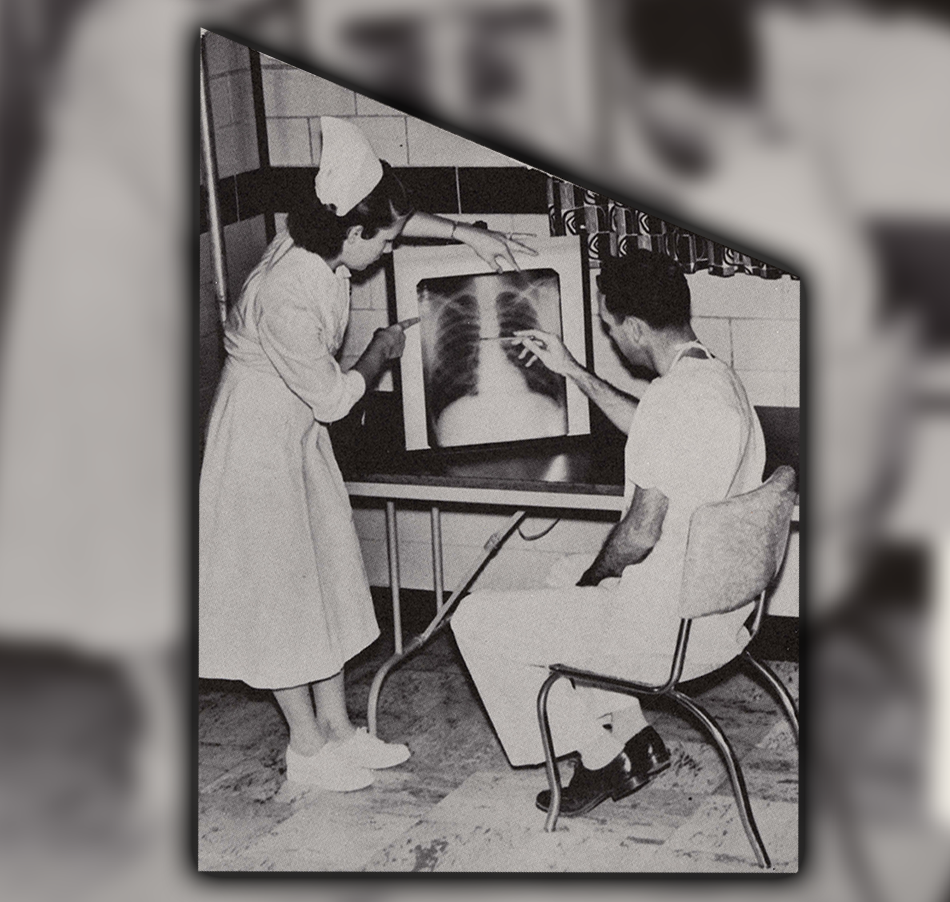 In this photo from the 1954 Baylor University Round Up yearbook, courtesy of the Baylor College of Medicine Archives, a nurse joins a doctor in examining a chest x-ray.
A nurse wears many hats while providing care to their patients, though the old-school uniform hat has gone out of style. For the excellent healthcare they provide patients, we salute all nurses –  past, present and future.
-By Andy Phifer