Celebrating Match Day 2020
It's a match! Today, fourth-year medical students at Baylor College of Medicine learned where they will go after graduation to train for their residency programs. See the results for Match Day 2020: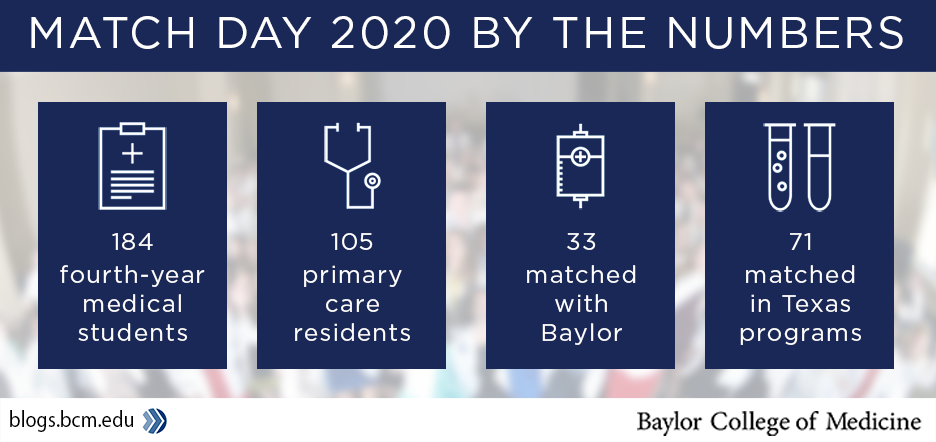 See a further breakdown of where the class matched by clicking on the graphic below.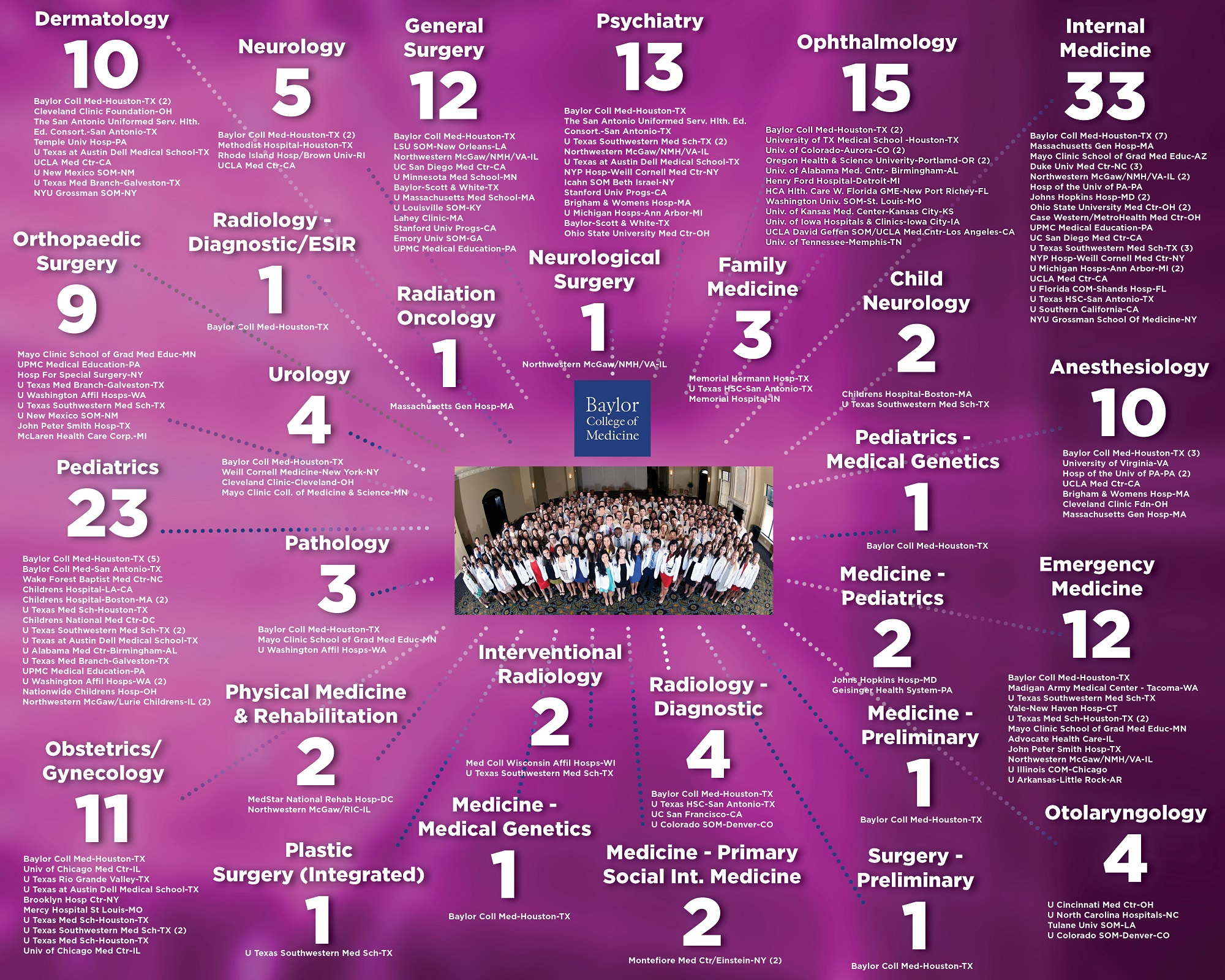 Watch Drs. Paul Klotman, Alicia Monroe, Jennifer Christner, Joseph Kass, and Baylor College of Medicine 2020 Class President Andrew Jensen, share their congratulations to all who matched.
See more from Match Day 2020: