Know your breast cancer risk factors
New guidelines on when women should be screened for breast cancer have been released by the American Cancer Society. Our breast imaging expert wants women to know that these guidelines only apply to women with an average risk of breast cancer.
"The American Cancer Society guideline changes relate only to those women of average risk," said Dr. Emily Sedgwick, director of breast imaging in the Smith Breast Center. "Women with known risk factors do not fall into this group and should follow a different screening plan as recommended by their doctors."
Every woman needs to know and understand their risk of breast cancer.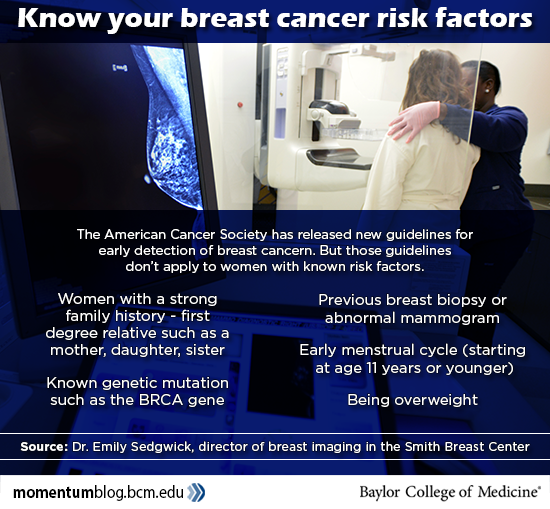 More resources: