Novel epigenetic signature for tumor suppressors in normal cells found
By Glenna Vickers
An epigenetic feature that may help identify novel cancer driver genes has been identified by researchers in the Dan L. Duncan Cancer Center at Baylor College of Medicine.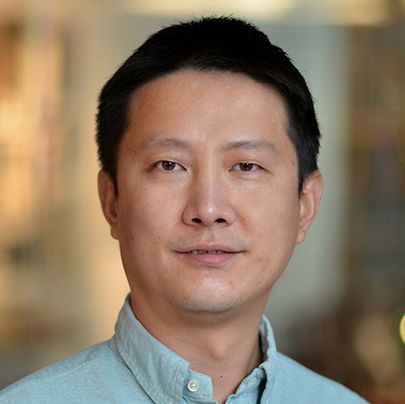 In a recent study published in the journal Nature Genetics, Dr. Wei Li, associate professor in the Duncan Cancer Center and department of molecular and cellular biology, and colleagues focused on the H3K4me signal, an epigenetic marker.
Novel bioinformatics tools
"The general motivation of this study was to make novel discoveries based on existing massive amount of genomics and epigenomics data from cancer and normal samples," said Li. "In order to do so, we have to develop novel bioinformatic tools that will enable us to look at the data from a complete different angle."
In this study, focusing on H3K4me3, the team hoped to discover epigenetic features that can be used to find novel cancer driver genes such as tumor suppressors.
Through integrative analysis of 1,134 genome-wide epigenetic profiles, mutations from more than 8,200 tumor-normal pairs, and experimental data from clinical samples, the team discovered H3K4me3 as the first epigenetic signature for tumor suppressors in normal cells.
New finding
"Our study provides a conceptually novel angle for cancer gene discovery," said Li. "In the past, tumor suppressors are mostly defined by inactivating genetic mutations in tumor cells.  Here, we found the first epigenetic signature for tumor suppressors in normal cells."
Co-authors include Kaifu Chen, Lili Zhang, Xueqiu Lin, Jianzhong Su, Benjamin Rodriguez, Yuanxin Xi, Zheng Xia and Xi Chen, all of Baylor; Zhong Chen, Dayong Wu and Qianben Wang of The Ohio State University College of Medicine and Xiaobing Shi of The University of Texas MD Anderson Cancer Center.
Funding for this work was supported by the National Institutes of Health (R01HG007538, R01CA193466, R01CA151979 and U54CA113001); Cancer Prevention and Research Institute of Texas (RP110471 and RP150292); Department of Defense (W81XWH-12-1-0615)