Throwback Thursday: Technological!
Technology moves at brisk pace, especially at a health sciences university. And while five years isn't that far in the past, it is still interesting to see how (or if) things have changed.
In this 2010 photo from the Aesculapian Yearbook, courtesy of the Baylor College of Medicine Archives, we see students making funny faces, enjoying a picnic and an interesting student body survey.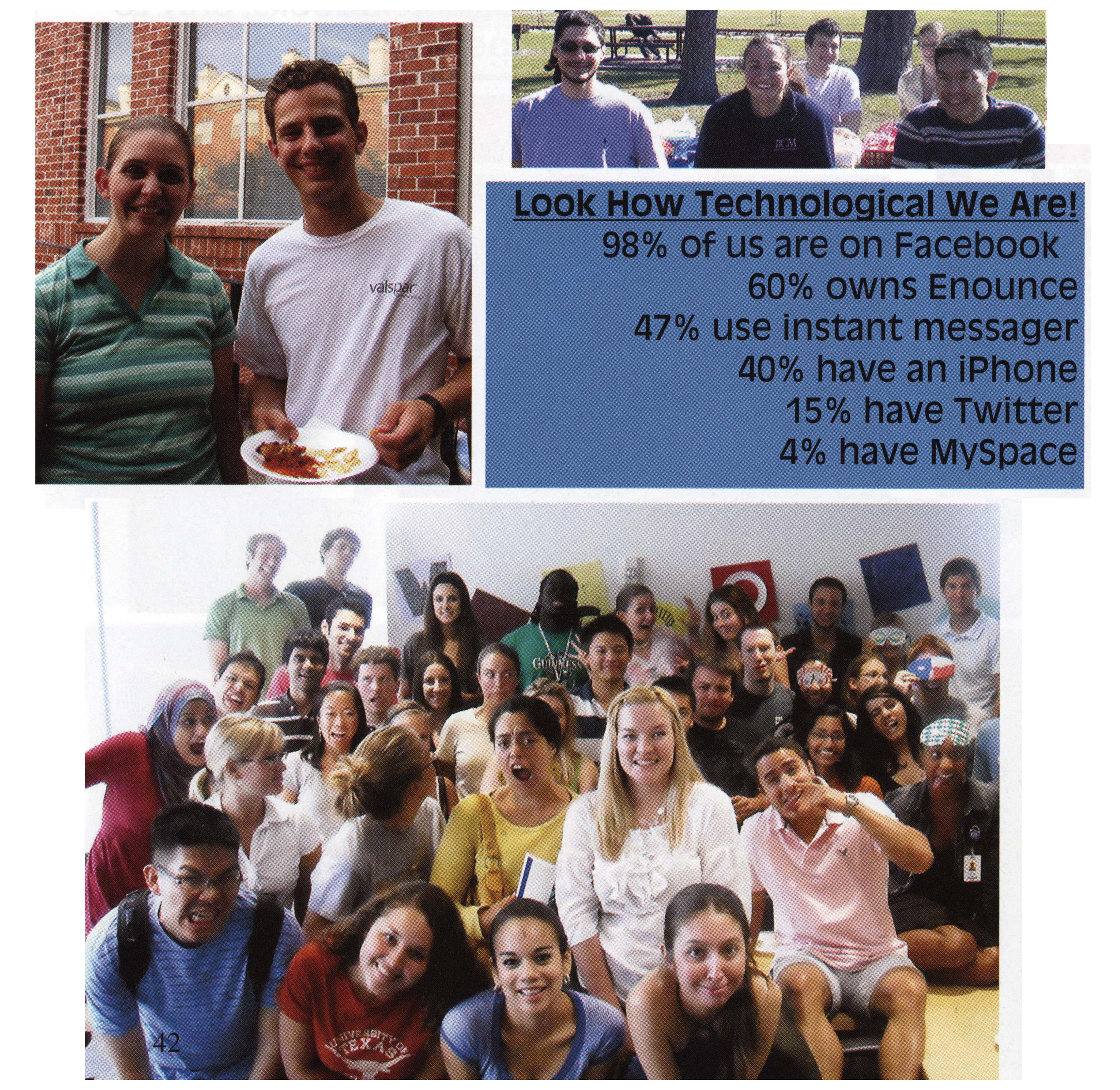 If this poll was done today, what technology or services would be represented? Would Tumblr or Youtube make the list? Snapchat or Instagram?
And speaking of changes in technology, you might have noticed the recent changes made to the Baylor College of Medicine homepage. If you haven't visited the site this week, check out our fresh coat of paint.
-By Andy Phifer