Too much N-Ras promotes aggressive breast cancer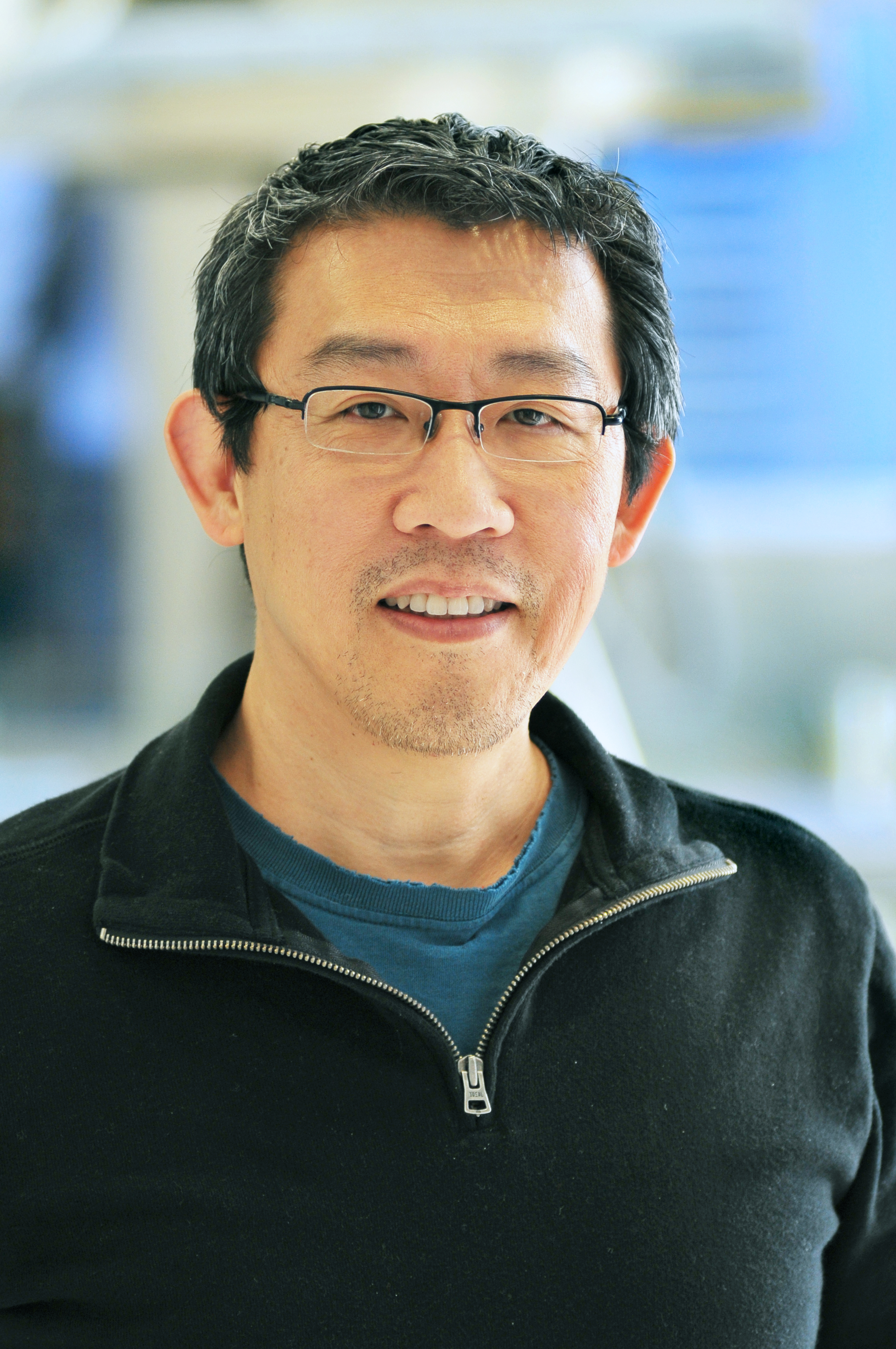 By Ruth SoRelle, M.P.H.
Usually, scientists consider the gene N-Ras a cancer causer only when it is mutated, but researchers led by those at Baylor College of Medicine say that when N-Ras is found in a particularly aggressive form of the disease called basal-like breast cancer, it is too much of the "normal" (wild-type) protein that is causative.
In a paper in the journal Cell Reports, Dr. Eric Chang, associate professor in the Lester and Sue Smith Breast Center at Baylor, reports that N-Ras is more highly expressed in basal-like breast cancer than in other breast cancer subtypes. The overexpressed N-Ras in turn promotes transformation in normal cells, as well as progression of an early stage of breast cancer called ductal carcinoma in situ (DCIS). (The Smith Breast Center is part of the Dan L. Duncan Cancer Center at Baylor, a National Cancer Institute Comprehensive Cancer Center.)
Cascade of activity
"A key issue that we addressed in this study was how activated N-Ras induces tumor formation," said Chang. "Because this may uncover clues for how to target this pathway for treating this very aggressive form of breast cancer."
N-Ras at higher levels activates a cascade of activity starting with a protein kinase called JAK2.
"The connection between JAK2 and N-Ras was a surprise," he said, because the protein Ras is well known to regulate other protein kinases such as Raf. Activated JAK2 leads to activation of a transcription factor STAT5, and ultimately this signaling cascade turns on expression of a subset of cytokines and chemokines.
Interleukin-8
A cytokine called interleukin-8 was analyzed in detail in the study. Chang and his colleagues report that interleukin-8 not only stimulates the growth of cancer cells but also surrounding tissue called stroma, creating a microenvironment that promotes tumor growth. These signaling molecules are best known for their roles in the immune system.
"Apparently, N-Ras hijacks these signaling pathways to promote basal-like breast cancer," said Chang.
"For a long time, some people have questioned whether activating Ras itself was important for breast cancer because breast cancers have very few oncogenic RAS mutations that lock Ras proteins in the 'on' state," said Chang, corresponding author of the report. "I hope this study can encourage the field to re-assess the role of Ras in breast cancer."
Others who took part in this work include Ze-Yi Zheng, Lin Tian, Wen Bu, Cheng Fan, Xia Gao,Hai Wang, Yi Li, Michael T. Lewis, Dean Edwards, Susan G. Hilsenbeck, Daniel Medina, Chad J. Creighton and Xiang H.-F. Zhang, all of Baylor; Cheng Fan and Charles M. Perou of the University of North Carolina in Chapel Hill; Thomas P. Zwaka, formerly of Baylor and now with Mount Sinai School of Medicine in New York; and Yi-Hua Liao, formerly of Baylor and now of the National Taiwan University Hospital in Taipei.
Funding for this work came from the National Institutes of Health (Grants P30 CA125123, P30 AI036211, P30 CA125123, S10 RR024574, P01 GM81627, U54CA149196, R01 CA124820, P30 CA125123, P50-CA58183 and P50-CA186784), the Susan G. Komen for the Cure Foundation (Grant PDF0707860), the Nancy Owens Memorial Foundation, the Mary Kay Ash Foundation, and the Cancer Prevention and Research Institute of Texas (Grant RP130135).