Throwback Thursday: The Freshmen Class
The first day of school is coming up soon for most kids in Texas, but we've already started classes here at Baylor.
In this 1957 photo from the Aesculapian Yearbook, courtesy of the Baylor College of Medicine Archives, a group of freshmen work over a table with an instrument and what appears to be an instruction manual.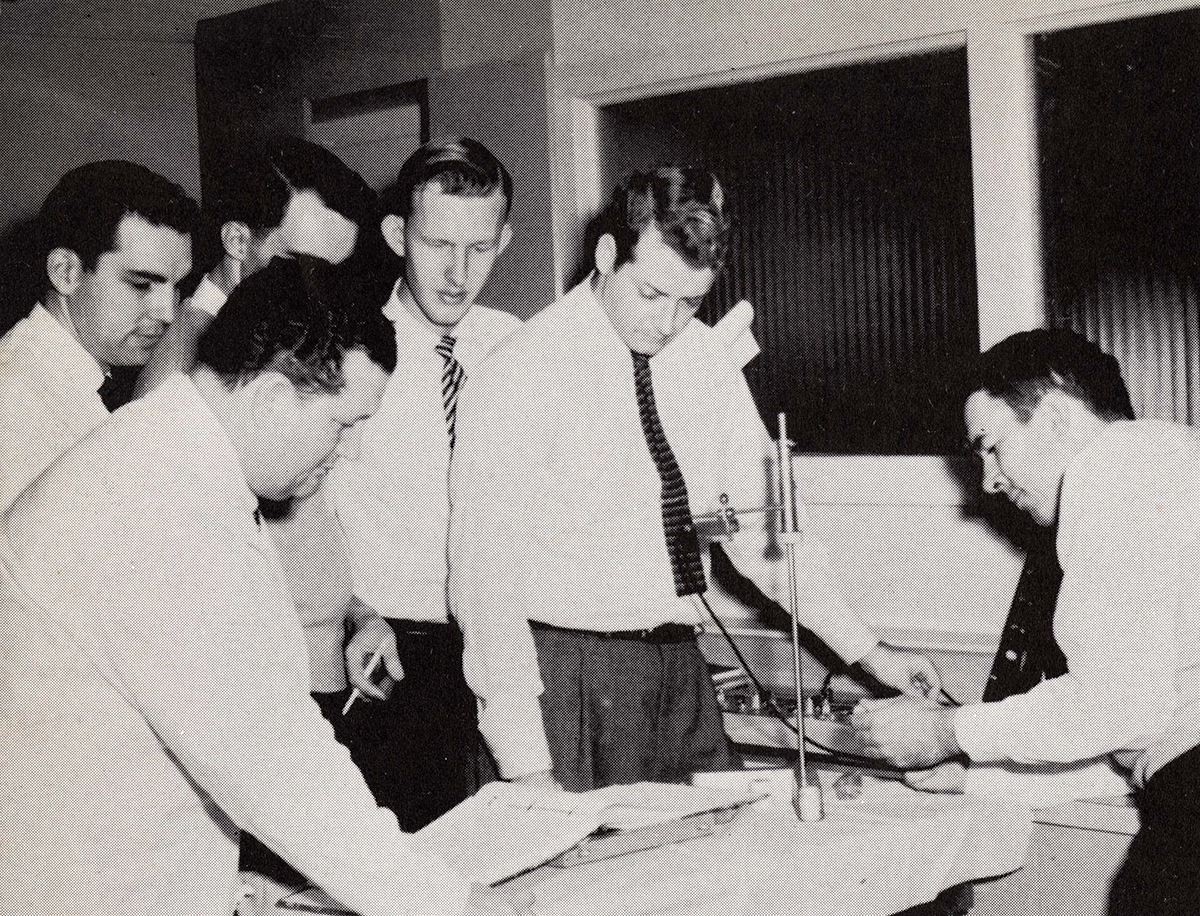 Things look a bit different at Baylor these days. From the attire of students (not many long-sleeve white shirts and ties) to the diversity of the population, the student body has changed plenty in 60 years. But the drive of the students to learn and the dedication of our teaching faculty to give an excellent education has remained the same.
-By Andy Phifer