Baylor alum reflects on training as Physician Assistant Program celebrates 50th anniversary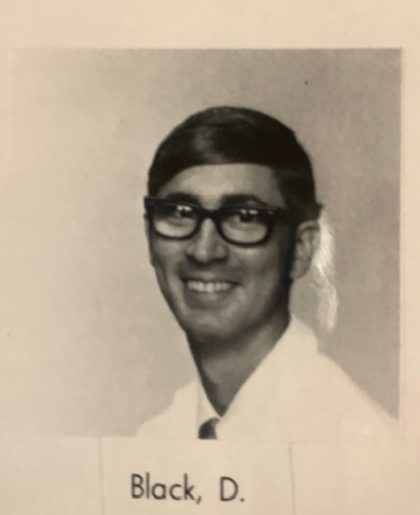 As the Physician Assistant Program at Baylor College of Medicine celebrates its 50th anniversary, Donald Black, an alumnus from the first graduating class, remembers it as if it was just yesterday. After serving in the Army and returning to his native town of Clarksville, Tenn., for his undergraduate studies, Black soon found himself in Houston in 1971.
"I was working at a lab in a small town adjacent to Clarksville when one of the doctors there mentioned the Physician Assistant Program to me," said Black. "Based on their encouragement, I decided to take a leap of faith and apply to the program at Baylor. At the time there were around 265 applicants to the program and only 10 seats open. I was very fortunate to be chosen."
Once enrolled in the program, Black was left in awe of the extensive two-year curriculum that awaited him.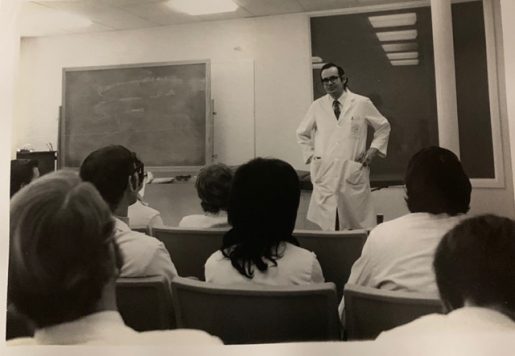 "There was a well-oiled machine from the get-go. Carl Fasser, the program director at the time, and the faculty were supportive of the students while giving us the encouragement we needed. Most of our classes were at the Veterans Affairs Medical Center, since our classrooms were not finished at the time. Every lecture we sat in was superb. Since many of my classmates had been former medical personnel, there was a wide background of medical knowledge."
Rotations and being able to interact with patients were some of the most memorable moments for Black. As someone who enjoys helping people, he was eager to put his classrooms skills to the test whenever he accompanied residents.
"We took part in whatever rotations residents were assigned to. If a resident spent over 30 hours on call, we would do the same. This was before they put time limits on residents! At each rotation we would see different specialties, which could range from ENT to OB/GYN," he said.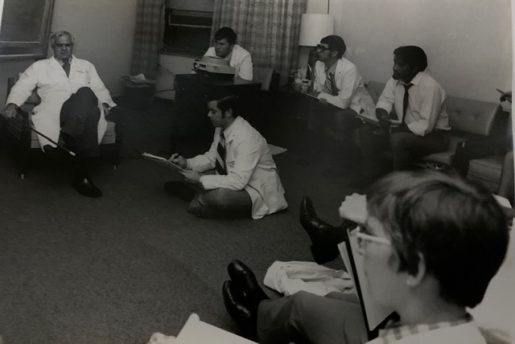 "We would learn firsthand how to diagnose, do exams, and look at lab tests. One rotation I took part it in was in Anson, Texas. It was a tough community medicine rotation for a small town with very few doctors. I had to handle some serious things there to see if we would be able to practice in challenging situations. It was good, and I was well prepared."
After graduating from Baylor in 1973, Black returned to Tennessee where today he continues to practice as a physician assistant. His vast career has included working more than 20 years in internal medicine. He also served as president for the Tennessee Academy of Physician Assistants, and the Society of Army Physician Assistants. Later in his career, he was appointed by the governor to serve as part of the Physician Assistants Board of Tennessee.
He credits his professional success to the training he received from Baylor's Physician Assistant Program. He also stays in touch with classmates and faculty members from that first graduating class.
"The years have gone fast. I can't believe the program is turning 50 years old. It has been a fantastic program, and I've followed along with it as it's grown. If I could, I would head down to Houston again to celebrate."
-By Armand Viscarri