Graduation 2015: By the Numbers
Congratulations, Baylor College of Medicine class of 2015!
Graduation was held Tuesday, May 26 at Jesse H. Jones Hall for Performing Arts, with community leader and advocate for education Melanie Gray giving the commencement speech.
Below is a rundown of our graduates, including national society honors and educational certificate tracks.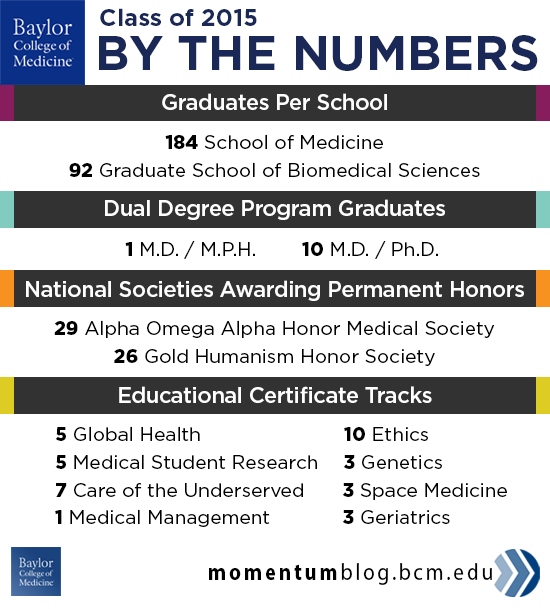 Read more about Graduation 2015.
By Andy Phifer