Throwback Thursday: Same sights, different day
The 1978 Aesculapian yearbook praises the importance of the Texas Medical Center, but warns that "familiarity yields invisibility." What better reason to show fresh eyes some old photos that even today look familiar?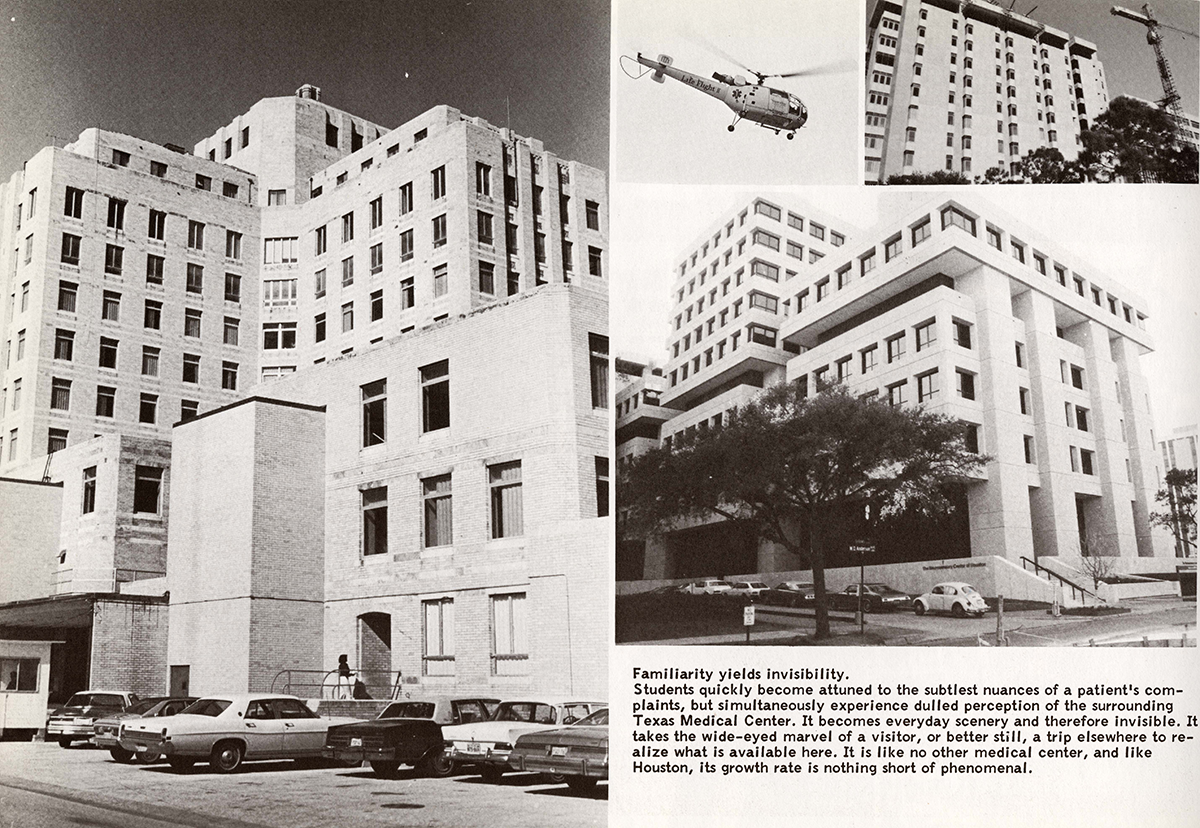 The photo caption says that the medical center "becomes everyday scenery and therefore invisible. It takes the wide-eyed marvel of a visitor, or better still, a trip elsewhere to realize what is available here. It is like no other medical center, and like Houston, its growth rate is nothing short of phenomenal."
Thirty-seven years later, these sights are still familiar. Sit outside in the medical center long enough and you'll hear helicopters buzzing overhead. Take a short walk outside the Baylor campus and you'll see construction cranes overhead. The cars have changed, but the buildings look the same.
And for every historic building, there's new expansion and growth. Just last year we announced a partnership with CHI St. Luke's to form a new hospital on Baylor's McNair campus.
Read more about how Baylor is growing.
By Andy Phifer