Match Day 2015 by the numbers
Today fourth year medical students found out where they would train for their residency program.
See the 2015 results for Baylor College of Medicine's fourth year students below: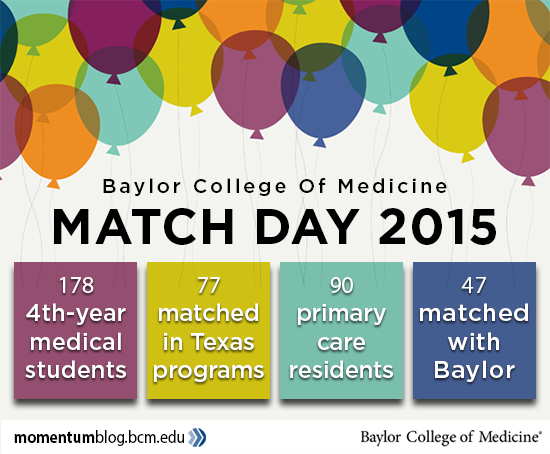 This year two additional students at Baylor participated in the Military Match.
See a further breakdown by specialty in the graphic below.