Throwback Thursday: Man on a mission
February is American Heart Month, a time to put taking care of your heart at the top of your mind. Today we're looking back at the father of modern cardiovascular surgery, Dr. Michael E. DeBakey, who made many advances in caring for the human heart.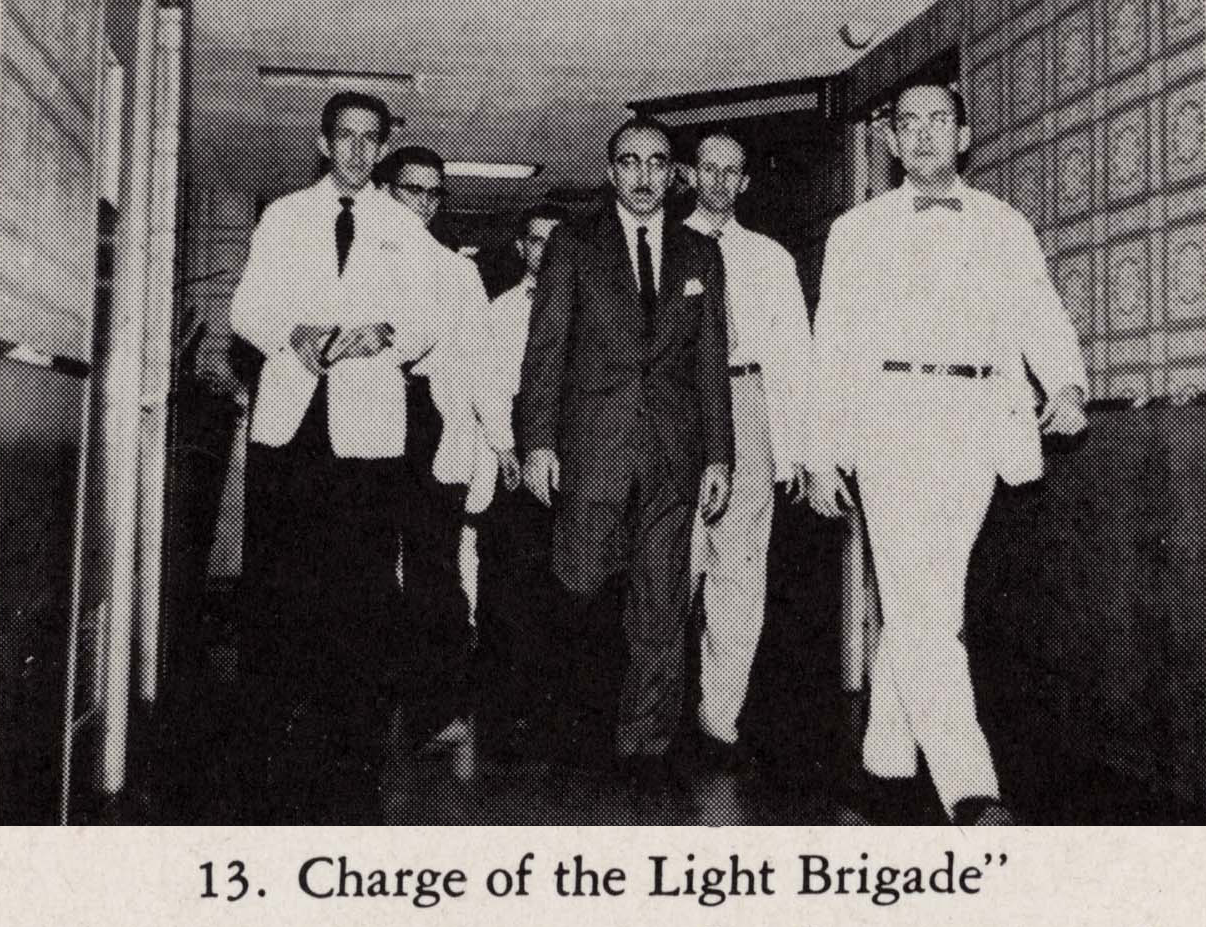 Seen here in this 1956 photo, Dr. DeBakey (center) is flanked by several colleagues. Though the caption "Charge of the Light Brigade" is usually used to imply a fruitless attempt, DeBakey's legacy is in fact full of medical accomplishments. From his work developing the Mobile Army Surgical Hospitals (M.A.S.H. units) to treat soldiers in combat areas to his surgical breakthroughs and the creation of a variety of surgical tools and instruments, Dr. DeBakey's career in medicine was an unequivocal success.
Learn more about Dr. DeBakey's legacy, and learn more about heart health.