Gates annual letter highlights neglected tropical diseases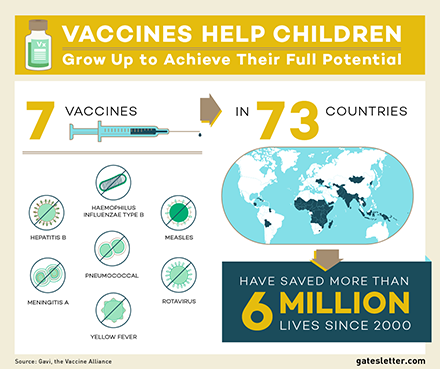 Today, Bill and Melinda Gates released their annual letter in which they identified goals for what the world will look like in 15 years.
They see a world in which the lives of people in poor countries will improve faster in the next 15 years than in any other time in history.
They also identify the ways in which they see this coming to fruition, which includes wiping out polio and eliminating three major neglected tropical diseases (NTDs): Elephantiasis (lymphatic filariasis, or LF), river blindness (onchocerciasis) and blinding trachoma. These diseases disable tens of millions of people in poor countries.
The National School of Tropical Medicine at Baylor College of Medicine is pleased that the Gates annual letter highlighted the opportunities for eliminating NTDs such as LF, trachoma and onchocerciasis in our lifetimes.
The Gates Foundation's goals will happen by aggressively scaling mass treatments and integrating mass drug administration, as well as developing new technologies for these ancient afflictions of the world's poorest people.
Their goals and aspirations are closely aligned with our work on these and other NTDs and a major reason why we established the National School in 2011: applying translational science to solve the world's most pressing tropical disease issues.
Tropical diseases are the most common infections of the world's poor, and the unique feature about them is that they not only occur in the setting of poverty, but they actually cause poverty because of their adverse impact on child growth and intelligence, their adverse impact on pregnancy and their adverse impact on work and productivity.
One of our programs is The Onchoerciasis Vaccine for Africa (TOVA) Initiative, which is linked to river blindness elimination in Africa as outlined in Bill and Melinda's letter.
We also have programs that are advancing new vaccines for human hookworm infection and schistosomiasis in clinical trials in the United States, Brazil and Gabon.
Earlier stage vaccines for Chagas disease, leishmaniasis, ascariasis, trichuriasis, SARS and West Nile virus infection also are in development. These activities are being led in collaboration with the product development partnership, the Sabin Vaccine Institute and Texas Children's Hospital Center for Vaccine Development, an integral research arm of the National School.
The National School of Tropical Medicine is training healthcare professionals in identifying and treating these neglected tropical diseases and we are capitalizing on the scientific horsepower of the Texas Medical Center.
Through our four-pronged approach of education, clinical care, research and public policy, our school is at the forefront of tackling neglected tropical diseases and making an impact on the world's poor as well as those living in poverty in the United States.
Through collaborations with Texas Children's Hospital, the Sabin Vaccine Institute and Rice and Baylor Universities, we are strengthening our training and our expertise for the development of vaccines, therapeutic drugs and new technologies to make the greatest impact on the world's poor.
We look forward to working with the Gates Foundation and our partners and collaborators in fulfilling this vision for what the world will look like in 15 years!
–By Dr. Peter Hotez, dean of the National School of Tropical Medicine at Baylor