Pupil dilation and the neural mechanisms they reveal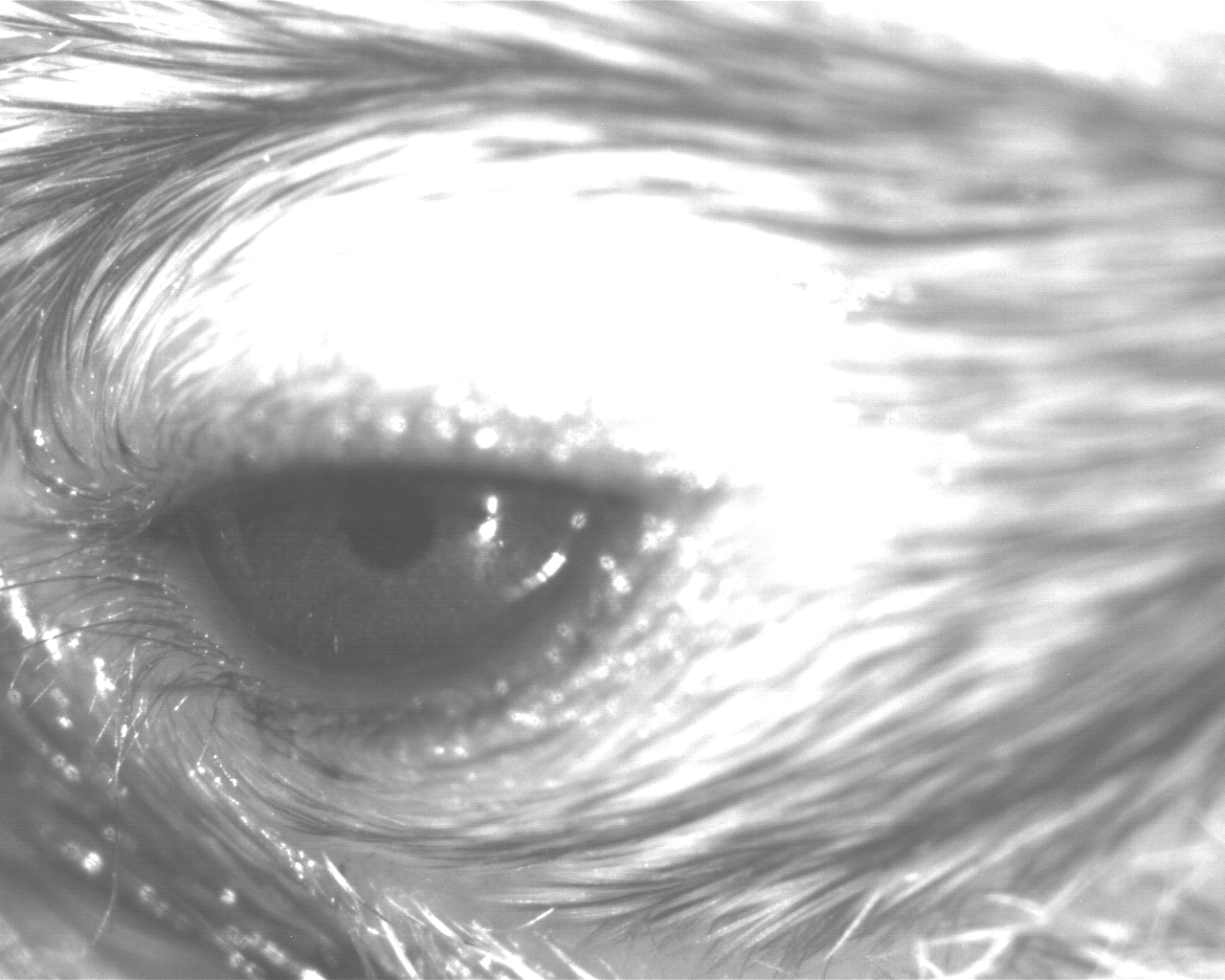 By Graciela Gutierrez
Tiny fluctuations in pupil size can indicate a person's emotional state. Scientist have known for years that the pupil changes size not only in response to light but also as a result of surprise and increased attention, arousal or mental effort.
The phenomenon is so well known it has been included in many pop culture references, even in the sci-fi movie "Blade Runner." In an opening scene, a test designed to elicit an emotional response is being conducted.  The tester is closely watching the person's pupil to determine he is a human or a replicant (android).
Pupil dilation a tip-off
In essence, pupil dilation can tip off an observer to a change in internal brain state in the absence of any overt difference in behavior. But what hasn't been known is what differences in brain activity are actually tracked by fluctuations in pupil size.
Recently researchers at Baylor College of Medicine discovered that a similar phenomenon occurs in mice, which allowed them to study the underlying neural processes in more detail. Their findings appear in the current edition of Neuron.
"In mice, we've known for several years that their brain is in a more active state while they are running and whisking," said Dr. Jacob Reimer, postdoctoral associate in the lab of Dr. Andreas S. Tolias, associate professor in neuroscience at Baylor. "But this is the first time we've been able to track fast covert changes in brain state that occur outside of these exploratory behaviors, during periods of quiet wakefulness."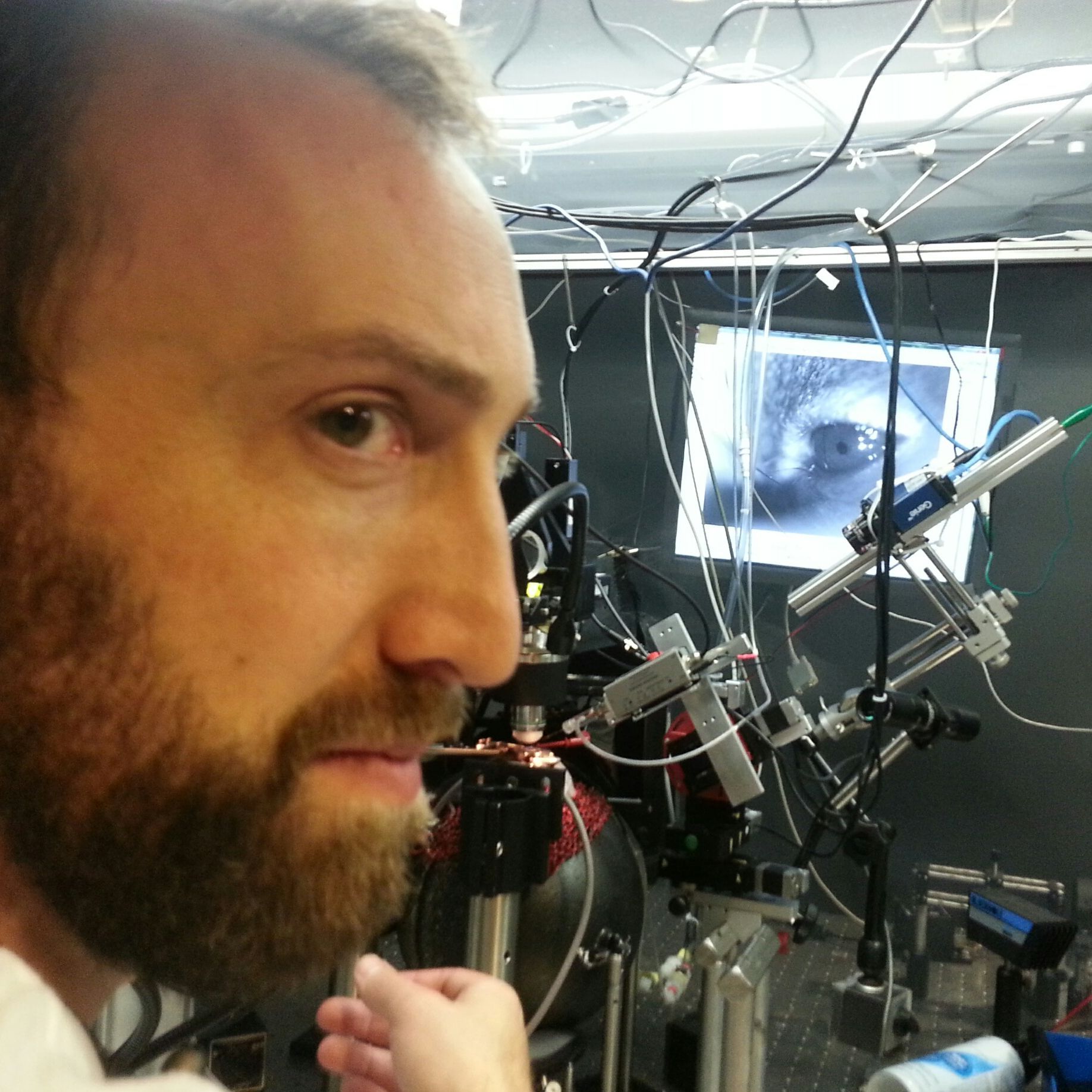 Brief episodes
The researchers focused their attention on brief episodes of pupil dilation and constriction that occurred every few seconds while mice were sitting quietly. Using a microscopic electrode to record the electrical activity inside single brain cells, Reimer found that during dilation the cerebral cortex was in a desynchronized state. This means that there is a reduction in low frequency oscillations, a kind of internally-generated "idling" that seems to make the brain less receptive to external stimuli.
"The intracellular signature of cortical activation was linked to pupil dilation in multiple cortical areas, suggesting that the effects we observe occur throughout the brain," said Reimer, who also is first author on the study. "The fact that these fast global state changes were tracked by pupil dilation and constriction was a surprise to us, but it in retrospect it makes sense since pupillometry has been used for decades to track covert changes in attention and arousal in humans."
Recording activity
The researchers also used fluorescence imaging to record the activity of large groups of cells simultaneously. They observed that while the pupil was dilating, the activity of the neurons was less correlated and as a result was better able to represent information about the visual stimuli.
"Our findings emphasize the utility of the pupil for tracking changes in brain state in multiple species," said Tolias, also the senior author on the study. "The hope is that by being able to study the mechanisms involved in shifting from one brain state to another in mice, we will eventually understand problems with the regulation of attention that occur in human diseases like schizophrenia and autism."

Others who contributed to the research include Emmanouil Froudarakis and Dimitri Yatsenko, graduate students in neuroscience, and Cathryn R. Cadwell and George H. Denfield, both M.D./Ph.D. students, all with Baylor College of Medicine.
Funding for the study comes from grants P30EY002520, T32EY07001, R01DA028525, DP1EY023176, DP1OD008301, the McKnight Scholar Award, the Arnold & Beckman Foundation Young Investigator Award to A.S.T.; grants F30MH095440 and T32GM007330 to C.C.; and grant T32EB006350 to C.C. and D.Y.